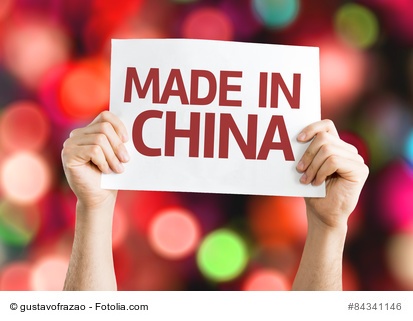 China seems to be a commercial wonderland these days, offering a giant market for foreign companies. In any case the future of the world economy can no longer be imagined without China. But inventors pushing onto the Chinese market must be careful when they apply for patents, because the country tries to counter the foreign influence on their economy with a torrent of patent applications. Are you also planning on marketing your invention in China? The following article explains what causes the masses of Chinese patent applications and what you should bear in mind in order to protect your invention effectively.
China Does Everything She Can to Become Innovation Country
In 1949, when China was proclaimed People?s Republic, the state?s industry was regarded as still in its developing stages. Soon Chairman Mao Zedong took measures to have China catch up on the delay which his country had compared to the level of other industrial countries. As of today the economic boom still is strong. One reason for Chinas economic success is the country?s low wages, though they have been rising significantly with the increase of prosperity. Economists are thus predicting it is only a matter of time until outsourcing production to China will no longer be lucrative for foreign companies. For this reason the Chinese government is trying to push the industry?s development in another direction ? instead of being a ?global workbench?, the country shall become technologically progressive on its own merit. One way to reach this goal is to encourage patent applications on a massive scale.
Which Path Does China Choose to Become the ?World?s Patent Champion??
Two million patents applications shall be filed until the year 2020. This is the number targeted by the Chinese government in order to turn the country into an ?innovation state?. One way to reach this goal is by offering governmental subsidy, for example tax discounts. If a Chinese company gets included the prestigious High and New-Technology Enterprise (HNTE) status, it can deduct 10% from its corporate tax, lowering it from 25% to 15%. Measures like these have partially led to a torrent of patent applications. However, a few tricks are necessary to make that many patent applications even possible. For this reason, some of the requirements that must be fulfilled by an invention to get a patent are relatively loose. For instance, what may not be considered a novelty as defined by other countries? laws may get a patent in China due to less narrow criteria. But how does this affect foreign companies trying to protect their intellectual property in China?
The Conditions to Get Property Rights on Inventions Are Deliberately Kept Loose
While the novelty of an invention is an important requirement for being granted a patent within the European Union or in the USA, the threshold is lower in China. In order to boost the number of patents, even minor changes of already existing inventions, trademarks and designs are accepted by the Chinese State Intellectual Property Office (SIPO). This way new inventions and the economy are given great support, especially on a national level. On the other hand foreign companies trying to penetrate the Chinese Market struggle with intellectual property rights that are unaccustomed for them.
Foreign Companies Often Underestimate the Risks
The large number of patent applications makes it difficult to keep track, thereby making it more difficult for foreign inventors to avoid infringing property rights in China. Generally speaking, foreigners must reckon that national companies will be treated favorably by the Chinese courts. Not being informed well enough on the Chinese patent and trademark laws can get companies into serious trouble with other competitors. In case of an infringement the penalties can be harsh. In 2007 the French company Schneider Electric was sentenced by the intermediate people?s court to pay a record sum of 335 million Yuan to the electronics manufacturer Chint for infringement of a utility model. At the time this would translate to 30.5 Million Euro. Hence patent applicants have been cautious in the years that followed, thinking twice before putting their products on the Chinese market. And this alertness is clearly justified.
Patent Applications in China ? How to Beat the Competition
We have learned that when applying for a patent in China it is crucial, among other things, to be quicker than Chinese companies. But the patent application process can take a long time. To get property rights faster, the concurrent application for a utility model can make sense. Since utility models can be granted much quicker, they can protect intellectual property when the patent application process is still running but not yet completed.
Use the Chinese Law to Your Advantage
In conclusion, you should take the following advice with you in regard of the many patent applications in China:
File for both a patent and a utility model application in order to get protection, especially if a presentation (on a fair or exhibition) is due. This way you can avoid having your invention exposed for too long and someone filing a patent application for it before you can do it
Don?t shy away from filing for a patent application and/or a utility model even if it?s for small improvements or enhancements of your invention. In China this is usual practice and also necessary.
Have someone do thorough research to make sure no property rights are infringed before you apply for a patent. It is recommended that you delegate this task to a patent attorney who has good knowledge of the Chinese patent law.
Combine different property rights so you can protect different aspects of your invention optimally, for example graphic interfaces. Register coordinated protective rights to make sure no one can (legally) copy your ideas just by changing a few design aspects.
Before your invention and your property rights drown in the torrent of patent applications, you should seek professional advice from someone with extensive knowledge of the Chinese intellectual property laws, so you can successfully break into the Chinese market with your invention.
Source: Dr. Oliver Lutze: "Gewerblicher Rechtsschutz in China – Besonderheiten im rechtlichen Umfeld und der praktische Umgang damit". In: VPP-Rundbrief, 4/2014, S. 220 – 227