BlackBerry attacks instant messenger services. In March, BlackBerry Ltd. sued Facebook for multiple patent infringement, and last week, Snap. The once great smartphone pioneer left the hardware business in 2016, but holds a portfolio of software patents covering some of the most basic features of modern smartphone messaging services.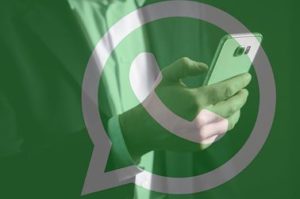 The suit against Facebook, filed in the U. S. District Court for the Central District of California. The lawsuit relates to seven BlackBerry patents and is directed against the Messenger services not only of Facebook itself, but also those of the highly successful Facebook subsidiaries Instagram and Whatsapp. In view of the current trouble surrounding the handling of data protection and the entire business model of very precise and personalized advertising, the BlackBerry lawsuit threatens another, very important advertising space for Zuckerberg's social media giant.
BlackBerry Ltd. last week also accused Snap Inc. of using its patented messaging technology in the Snapchat application. This complaint also lies with the U. S. District Court for the Central District of California. The lawsuit covers patent infringements in the real-time map functions in the snap map and around instant text messaging.
Indeed, BlackBerry holds some far-reaching patents:
Patent 7,372,961:  with the concept of generating a cryptographic key
Patent 8,209,634:  with the concept of using symbols with numerical identifications as a signal for an entry of new messages
Patent 8,279,173: the concept of marking people in photos using an automatic search field
Patent 8,301,713: Concept of marking by inserting a time stamp in the text conversation that reflects the time of the next message
Patent 8,429,236:  Concept of how a mobile device sends messages depending on whether the recipient is currently actively reading
Patent 8,677,250: Concept of linking a messaging service and a game application so that a player can send updates on the progress of the game via the messaging service
Patent 9,349,120: Muting a message thread
Licensing agreements as strategic goal
Facebook and Snap are not the first technology companies to sue BlackBerry: The company filed patent lawsuits against Qualcomm Inc., phone manufacturer BLU Products and communications technology company Avaya Holdings Corp. as early as 2016. Quite successfully: BlackBerry has entered into licensing agreements with Qualcomm and BLU Products.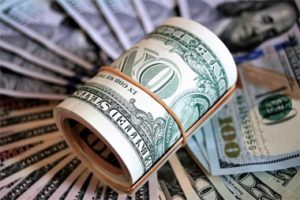 Licensing agreements will also be the strategic goal of the Canadian technology company's lawsuits, even though BlackBerry has filed an injunction suit against Facebook. If this were allowed, Facebook and Snap would have to massively revise these applications or even do without them altogether. However, BlackBerry cannot be at all in favour of this, as the company has withdrawn from the active hardware business. In fact, a BlackBerry trademark license agreement was signed in December 2016. China-based TCL Communication Technology Holdings Ltd. has thus acquired the worldwide rights to use the BlackBerry branding. Licensing agreements with Facebook and Snap could now generate substantial revenue for BlackBerry's pioneering work. Yahoo, for example, sued Facebook for patent infringement as early as 2012; this dispute was also ultimately resolved through a license agreement.
BlackBerry also sued Nokia Corp. in 2017, accusing the Finnish company of patent infringement in 3G and 4G wireless communications technology. This case lies with the U. S. Federal Court in Delaware and has not yet decided.
Patent troll or betrayed pioneer?
The accumulation of notable lawsuits by BlackBerry is very noticeable, especially since the Canadian company is no longer in direct competition with the technology companies challenged in court. The term "patent troll" almost makes itself felt here. A patent troll specifically secures patents only in order to file as many lawsuits as possible on the basis of these patents. In it he demands license fees, in return the defendant companies can continue to work with the previous functions. But there is also another view of the BlackBerry lawsuits: a pioneer in the industry who was ruined by the copycats is now demanding payments for his pioneering work.
Do you want help for protection of your patents or for your license agreement?
Our lawyers advise you individually and together with you develop the right strategy to protect your patents and brands.

Sources:
Case 2:18-cv-01844: BlackBerry v Facebook
Case 2:18-cv-02693: BlackBerry v Snap
Pictures:
pasja1000 /pixabay.com / CCO License   || Tumiso /pixabay.com / CCO License