The Supreme Court of China (SPC) has recently published a new judicial interpretation with regards to the applicability of relevant laws when patent infringement cases are handled, which took effect from April 1, 2016. It is a further development of SPC's judicial interpretation on the trial of patent infringement cases.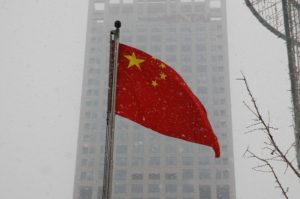 The first part of the interpretation has been implemented since January 1st, 2010, and has been an important source of authority for lower courts in dealing with patent infringement cases.
The second part covers more aspects of the patent litigations and would likely produce significant impacts on patent litigation practice.
In this new judicial interpretation, the SPC provides guidance on issues related to claim construction, determination of infringement and tests for defense, contributory liability, standard essential patents, which may be applicable to all invention, utility model and design patents. Some of the provisions were drawn from the judicial practice of guiding cases in recent years, some have been heavily debated since the amendment of the current Patent Law, and some others are new rules, e.g., those dealing with standard essential patents, which may cause some controversies.
The major issues cover:
Procedural issues
Claim construction
Determination of Infringement
Prosecution history
Infringement determination with regards to designs
Indirect liability
Non-infringement defense
Standard essential patents
Permanent injunction
Damage calculation
Preliminary protection after publication
Protect your Intellectual Property in China
Do you have problems with protecting your intellectual property in China? We help – promised! If you want to do so, please do not hesitate to contact our patent attorney Junyi Zhu. She will assist you with and will guide you through the entire process.
Request a call-back without and obligations now:


Source:
This article by Dr. Weili Ma was originally published in the INTA Special of Asia IP. Read the full article here.