The long-standing legal dispute between Apple and Samsung Electronics has opened a new chapter. The U. S. Court of Appeals refused to allow Samsung's appeal for a ruling requiring a payment of approximately $120 million from Samsung to Apple.
A stage win in the long-standing dispute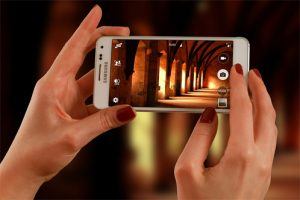 The U. S. Supreme Court yesterday refused to continue in the long-running battle over patents between the world's leading smartphone manufacturers and declined a Samsung appeal. The controversial ruling by a lower court was about the South Koreans payment of approximately $120 million to the iPhone manufacturer. This sum had been awarded to Apple because Samsung had infringed several patents of the Californian corporation in the opinion of the court. This judgement, in turn, was overturned by an appeal court in 2016. Wrongfully, the U. S. Court of Appeals found Federal Circuit in Washington, D. C., and again proved Apple right.
Yesterday, the U. S. Court of Appeals confirmed its view and rejected a renewed appeal by Samsung. In detail, it deals with operating and design elements. Specifically, Apple accuses the competitor of opening a context menu on the competitor's smartphones by tapping telephone numbers in web pages and in SMS messages, in which a telephone call can then be triggered. Here, Apple suspects the infringement of its patent Apples Patent 5,946,647.
This judgement is merely a stage win in the long-standing dispute between the two smartphone manufacturers. Apple had begun the patent dispute with Samsung in April 2011, always with the accusation that the South Koreans copied design and features. At times it was a worldwide patent feud with several dozen proceedings, including in Germany. In the meantime, all trials have been settled, with only two major cases still pending in the USA.
In the California litigation, Apple received a payment of more than $900 million. The South Koreans have already paid part of it, but wants to overturn the ruling before the Supreme Court.
In a second Californian case, Apple originally wanted to receive up to two billion dollars from Samsung, but only received 119.6 million dollars. This procedure ended yesterday.
You want international protection for your trademark or your patent?
Our lawyers advise you individually and together with you develop the right strategy to protect your patent and arrange a fair royalty agreement.

Source:
Text: thestreet.com / 11/2017

pictures: FirmBee /pixabay.com / CCO License