At the end of 2019, the EPO had rejected the patent application with AI Dabus claimed as inventor. This decision was appealed, but now – at the end of 2021 – the Board of Appeal has upheld it. The AI Dabus cannot be an inventor.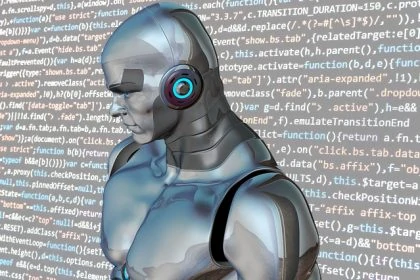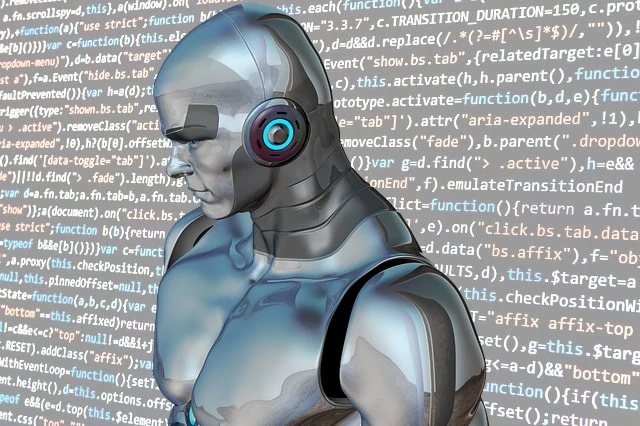 The patent applicant and "maker" of the AI DABUS is Mr. Stephen Thaler (USA). He has been working with artificial neural networks for decades and has been publishing on them under the term "Creativity Machines®" since 1997. In this context, Thaler has named such an artificial network DABUS, literally a "device autonomously bootstrapping uniform sensibility".
AI DABUS designs autonomously
According to him, the AI DABUS goes far beyond all expectations of such systems. The AI DABUS autonomously carries out cumulative cycles of learning and unlearning without a predefined pattern, so that very complex concepts emerge. Thaler applied for two such concepts as patents, a European patent and also patents in the UK and the USA. He himself, as applicant and owner as well as programmer of DABUS, called himself an assignee of any IP rights created by the AI DABUS.
However, these patent applications have been rejected, including by the EPO (we reported). This is because an inventor named in a patent application must be a natural person; an AI, however, has no personality rights. This decision was challenged by Stephen Thaler before the Board of Appeal of the EPO, which published its decision (J 8/20 and J 9/20) on 21 December 2021.
AI DABUS could not be considered an inventor within the meaning of the EPC, as an inventor must be a person having legal capacity, the Board of Appeal ruled. At least for this reason, the main request was inadmissible.
Oral proceedings before Board of Appeal: AI DABUS
In the oral proceedings before the board of appeal, Thaler had argued with references to national laws/decisions of EPC and non-EPC states. Among other things, he argued that the EPO should not have examined the designation of the inventor (Art. 60(3) and Rule 19(1) EPC), nor whether the inventor was a natural person or not.
However, the board of appeal did not follow this. A declaration of the origin of the right to the European patent had to be compatible with Article 60(1) EPC under the second sentence of Article 81 EPC. And the EPO was competent to assess whether such a declaration related to a matter covered by Article 60(1) EPC, the board of appeal ruled.
Article 60(1) EPC, in turn, states that the right to a European patent belongs to the inventor or his successor in title. Accordingly, Thaler argued that "successor in title" need not arise from a transfer, but can also arise from ownership of DABUS. Since DABUS is capable of making inventions, its inventions would also belong to its owner, Thaler explained.
Furthermore, Stephen Thaler also draws attention to a contradiction in practice: while EP patents are granted for all inventions, including inventions originating from artificial intelligences (AI), should an AI not be allowed to be an inventor?
Legal rights and personal rights
However, the EPO's examining division had already dealt in detail with the legal intricacies of exercising rights and personality rights in its DABUS decision at the end of 2019 as we reported.  According to Rule 19(1) EPC, the designation must contain the surname, first name and full address of the inventor. Names given to natural persons enable them to exercise their rights and be a legal entity, this also applies to monoyme persons. However, names of natural persons cannot be equated with names of machines or things, the EPO had stated, because these do not have personality rights.
Board of Appeal: AI DABUS is no inventor
In any case, the Board of Appeal upheld the decisions of the Receiving Section of the European Patent Office to reject applications EP 18 275 163 and EP 18 275 174, in which an artificial intelligence system called DABUS had been named as inventor in the application forms.
Similarly, the board also rejected the auxiliary request according to which no person had been identified as inventor, but only a natural person had been indicated as "owner and creator" of the artificial intelligence system DABUS with the right to the European patent.
The full written decision with detailed reasons will be sent to the parties involved in the near future and will then also be published; so far the EPO has published the press release of 21 December 2021 on this, to which we refer in the sources.
Although DABUS is the most prominent case concerning inventors' rights of an AI, it is probably only the first. Artificial intelligence is advancing in great strides (think of Beethoven's 10th "AI" symphony, for example), which will always raise the question of who actually "created" an invention or a work.
Do you need support for your patent rights?
Do you have questions about the patentability of program code, software, AI or industrial robots? Do you need support with your patent application or would you like to defend your property rights before the authorities or the courts?
Feel free to contact us, our attorneys have many years of expertise.



Sources: 
EPO Press release KI DABUS, published on 21. Dezember 2021
Image:
own design based on DrSJS | pixabay | CCO License