This May two of our patent attorneys attended the 138th Annual Meeting of the INTA – The International Trademark Association – in Orlando, Florida for five days. Here's what they say about the world's largest and most widely-attended trademark event.
The INTA is a meeting for brand managers as well as trademark and other IP professionals from across the globe. "I was impressed and overwhelmed by the size of the event and the number of participants. There where over 10.000 attendants this year which was quiet a lot." Mrs. Kütterer says. It was her first time at the major INTA event.
For Junyi Zhu it was her third time at the conference and it's still getting better each time. "I meet more and more people and some of them several times which is very important to improve the relation between us. This kind of trust is based on years of relation. This is how we can differ from all the other law firms in Germany."
Our attorneys pointed out, what makes the INTA special compared to other similar events:
"It is the biggest event focusing not only on trademarks but also on patents and designs that I know worldwide.
Professionals from various countries get the chance to come together and discuss not only trademark but all IP measures."
Both our patent attorneys were happy with the organization especially since it is such a huge event. But they could not discover every single corner of the Convention Centre: "We were focused on the networking rather than attending lectures or speeches (although they sounded great!). Our main goal of the INTA was to get in contact and network with colleagues. There is simply not enough time left to attend all events at the INTA AND meet with hundreds of other attorneys and manager."
Whom did you meet and could you emerge new clients?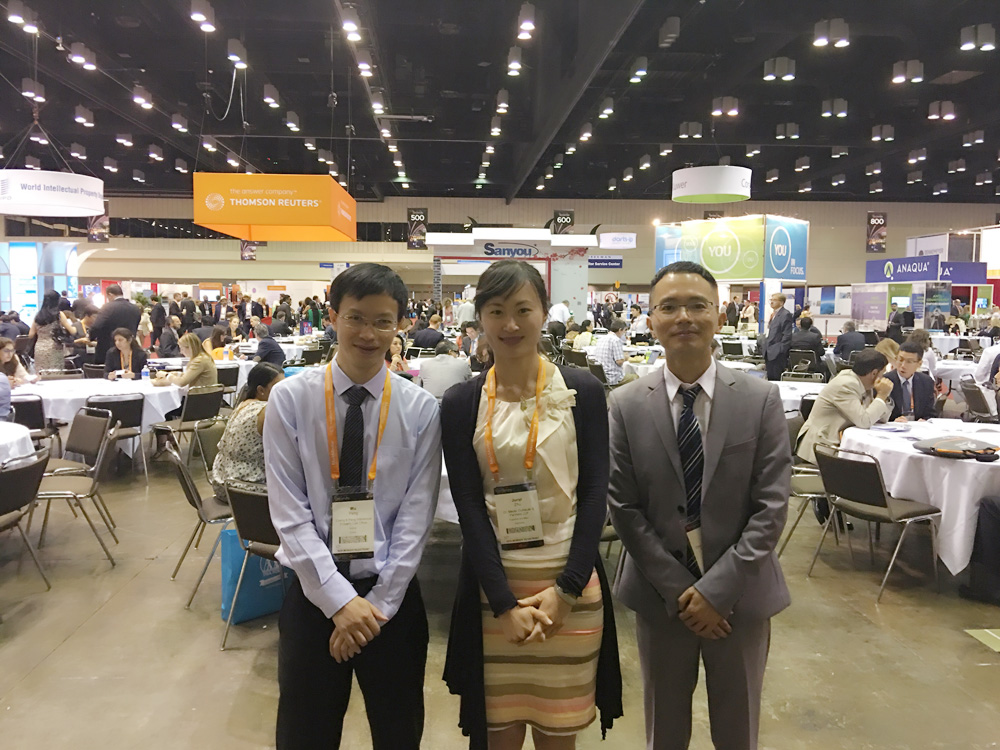 "Actually the conference is mainly about exchanging with colleagues and forming contacts than it is about finding new clients."
Dr. Kütterer reports, "But of course, if a colleague's client wants to file an application in Germany or Europe, they may contact us as their representative for these country. It's more about networking and possibly exchange cases between different countries afterwards.
I think it was a pretty successful event, because I got to know many interesting and important people."
Junyi Zhu said it would get better and better each year: "Last year I met a middle size law firm and we got directly a lot of assignments from them. This year we met again which is important for our future corporation", she keeps explaining.