Word marks must not be descriptive, therefore new word creations as word marks are popular. The German BPatG now rejected the word creation ColorPlugin as a trademark registration and specified special features in word formation with regard to protectability and distinctiveness.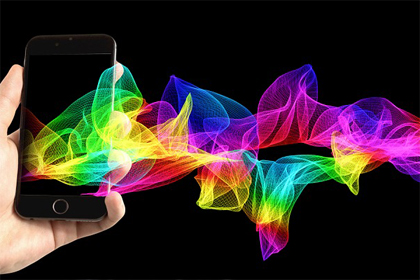 In 2016, the applicant filed an application for registration of the signs ColorPlugin as a German word mark. The application was filed in Nice Classes 1 and 16 and in Classes 9 ("Software programs") and 42 ("Development, creation and maintenance of software programs").
The German Patent and Trademark Office (DPMA) refused to register the mark in the Nice Classes 9 and 42. The mark applied for is not distinctive. Furthermore, "ColorPlugin" constitutes a meaningful descriptive overall statement in relation to the goods and services refused: the software technical extension which complements the functionality of the main program in terms of colours.
The applicant argued that the application mark did not contain any directly descriptive conceptual content. It is a new word creation which is not covered by lexical terms and, because of the internal capitalisation of the sign which is written together, has a strikingly unusual word composition and therefore a certain distinctiveness. Similar new word creations have already been heard before the European Court, iGrill in October 2018, #darferdas in December 2018and Life versus LifeCoins in November 2018.
ColorPlugin word creation rejected as trademark for software
The Federal Patent Court (Bundespatentgericht, BPatG) followed the decision of the DPMA to reject the trade mark. Word marks are devoid of distinctive character if consumers merely assign to them a descriptive term which is in the foreground. A word mark is also devoid of distinctive character if it is also composed of common words of the German language or of a common foreign language, which are always understood only as such and not as a means of distinguishing.
Moreover, the BPatG clarified that signs which, although not directly related to the goods and services claimed, nevertheless had a close descriptive link with them were also devoid of distinctive character. Consequently, the trade mark applied for, "ColorPlugin", is devoid of any distinctive character.
Special feature for word marks for software and EDP
Nevertheless, it must be considered that the distinctive character of trade marks applied for in respect of computer software or the creation of computer programs can be denied only if there is a direct and specific link between the meaning of the trade mark and the goods or services claimed, which is immediately obvious to the relevant public (MarkenG, Paragraph 8). However, the BPatG also took this for granted. All the goods and services claimed by the applicant relate to software programs and are thus directly related to the application mark, the German Court summarised. In this respect, the disputed application mark could be understood either as an indication of content or as a purpose.
Special features of word creation
The Court added that ColorPlugin also did not have any special features in the word formation which could establish protectability and specified this:
The fact that the terms "color" and "plugin" are written together is not unusual in the language of advertising and does not, therefore, in itself confer protection.
This internal capitalisation, which accompanies it, also constitutes an ordinary means of design widely used in product advertising and is not sufficient to establish a minimum degree of distinctiveness.
Furthermore, it is customary to prefix the word element 'plugin' with a relevant noun, as the examples such as "Flash Plugin" or "Social Plugin" (see Vocabulary Uni Leipzig, http://wortschatz. uni-leipzig.de/en) make clear.
Even to the extent that it is apparent from the concrete spelling that the application mark is not covered lexically, this does not establish sufficient distinctiveness.
ColorPlugin therefore lacks any distinctive character and is therefore excluded from a trade mark application.
Would you also like to protect your trademark or brand?
Our lawyers are experienced in trademark and patent law, national and international law.



Sources:
BPatG 30 W (pat) 34/18 (in German)
Picture:
geralt / pixabay.com / CCO License