Monster Energy has lost in the trademark dispute over the EU figurative mark Monster Dip. The European Court today ruled against the well-known earlier trademark owner.

Marco Bösel (Germany) filed in july 2014 an application for an EU figurative mark for Monster Dip in Nice Classes 2, 37 and 40. The American Monster Energy Company filed an opposition against this trademark registration, relying on its own earlier marks Monster Energy as an EU word mark and two EU figurative marks.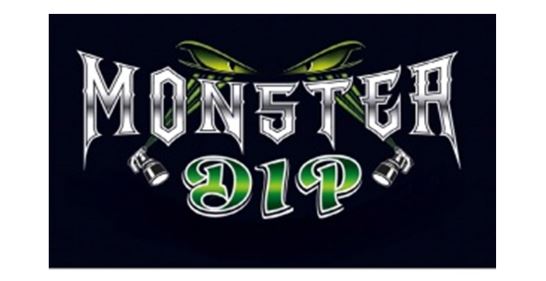 Board of Appeal finds no likelihood of confusion
By decision of 10 February 2017 ('the contested decision'), the Board of Appeal of the EUIPO dismissed the appeal. After the visual, phonetic and conceptual comparison of the marks at issue, it found a degree of similarity between them. However, the relevant public would not establish a link between those marks and there would therefore be no likelihood of confusion.
CJEU rejects Monster Energy's opposition
The applicant Monster Energy sees both a clear similarity, particularly conceptual, and claims the considerable reputation of its earlier marks. In fact, Monster Energy and Red Bull basically share the market for energy drinks completely. The distinctive character of the earlier EU figurative mark MONSTER ENERGY is strong for all the relevant goods because of its good reputation and the link which consumers can make between the mark applied for and the earlier mark with a reputation is also liable to mislead.
The European Court (CJEU) rejects that opposition. According to today's judgment, the applicant misinterpreted the contested decision. The Board of Appeal rightly found that there was a conceptual similarity in the sense that those marks were similar to that part of the public which would understand the meaning of the word 'monster' common to both signs. However, that does not apply to the comparison between Monster Energy and Monster Dip. The Board of Appeal was therefore correct to find that those marks were only partially similar throughout the world.
Despite the reputation of the earlier mark for non-alcoholic beverages, the relevant public would not establish a link between the earlier EU figurative mark MONSTER ENERGY and the mark applied for.
Would you also like to protect your brand or trademark?
Then please do not hesitate to contact us. Our patent attorneys and attorneys at law are experienced and highly qualified in all areas of intellectual property law, both nationally and internationally.
Request your call-back without any obligations!

Sources:
Picture: