The EU Trade Mark Regulation, which has been in force since 2017, not only offers extensions for graphic trademark types and Union trademarks, but also many innovations for procedural processes.
Above all, opposition and cancellation proceedings are at the centre of the innovations. The aim of the European Union Intellectual Property Office (EUIPO) was clearly to streamline procedures, reduce procedural times and meet the new technologies in communication and accountability. The distinctive character procedure also shows clear changes.
EU Trade Mark Regulation for trademarks with inherent distinctive character
The acquired distinctiveness may be pursued as a subsidiary claim. This claim can be made either in the application procedure or at the latest in response to the first objection. The subsidiary right to acquired distinctive character means that the applicant may immediately exercise the right of appeal in respect of marks which are inherently distinctive without any simultaneous obligation to provide evidence.
Inherent distinctiveness: A trade mark is inherently distinctive if it is known to consumers as the source of the goods or services in question.
Individual and suggestive marks are often inherently distinctive, while descriptive and generic marks are not inherently distinctive.
Quoted and Translated from  IP Wikipedia www.legal-patent.com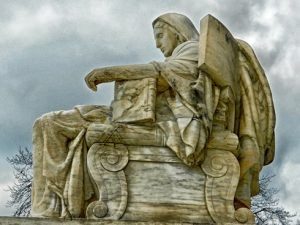 In detail, the following rules now apply to opposition and cancellation proceedings:
Nullity proceedings have been aligned with opposition proceedings.
Geographical indications have been introduced as a separate relative opposition and cancellation procedure.
In opposition proceedings, the EUIPO now has explicit and discretionary power to take into account supplementary evidence or facts submitted late.
A reasonable negotiating time without delaying tactics should be achieved:
A suspension of up to six months, which may be extended for up to two years, may be granted in interim proceedings.
Evidence and exhibits must be clearly identified and referenced.
An applicant for objections and deletions can refer to online sources for the reasons.
The prerequisite for this is that the content or evidence of earlier registered rights from online sources is accessible, as these are recognised by EUIPO. Sources recognised by EUIPO include all databases of EU national and regional intellectual property offices, such as Designview, Designclass and TMview.
Assignment of a Union trademark
In addition, a new tool was introduced when a Union trademark was registered without good reason by an agent. Now a Union trademark can be assigned to the true owner, similar to British law.
Time limits for priority claims
Priority claims must now be filed together with an application. Previously, priority claims could still be asserted after filing the application. Attention: all evidence must also be filed within three months of the filing date. If this documentation is not available in one of the languages of the Office, the Office may request a translation. After all, it is sufficient that only the relevant part of the respective document is translated.
In addition, the priority claim is no longer materially examined. It shall remain in force until it is asserted as a mere claim and must be confirmed in a procedure.
Numerous enhancements in EU Trade Mark Regulation
Fortunately, forms of communication are also newly regulated in the EU Trade Mark Regulation:  the signs stand for digitization ( Info Blog: Application for an Union trademark becomes digital ).  Moreover there are extensions for graphic trademark types and Union trademarks. If you are interested in that, please read:
Info Blog: Videos and sounds as EU Trade Mark: new EU Trade Mark regulations have begun
Info Blog: Protecting Scent Trademarks (2): How to present a fragrance?
Are you interested in priority claims, opposition and cancellation proceedings in the EU?
Please take your chance and contact us. Our lawyers are experienced in trademark and patent law, national and international law.

Sources:
IMPLEMENTING REGULATION (EU) 2017/1431
Picture: