U.S. company Amgen has successfully defended two patents related to its cholesterol drug Repatha. The U.S. court in Delaware yesterday confirmed the validity of the patents at the center of the patent dispute with Sanofi and Regeneron.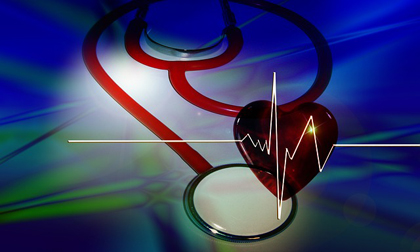 Amgen announced yesterday in a press release that the jury of the U.S. court in Delaware decided to confirm the validity of two Amgen patents related to PCSK9 antibodies. The jury pointed out that certain aspects of the packaging have a distinctive and unique appearance and that Amgen's patents meet the legal requirements for written description and release.
Amgen's Repatha in more than 60 countries
The controversial patents are significant in connection with Amgen's cholesterol medication Repatha®. It is a human monoclonal antibody that inhibits the protein conversionase subtilisin/exin type 9 (PCSK9), Amgen describes. Repatha® is approved in more than 60 countries, including the United States, Japan, Canada and all 28 countries that are members of the European Union. Applications in other countries are pending, such as Sanofi SA's Praluent, also a cholesterol medication. Praluent and Repatha both received US approval to reduce LDL cholesterol in 2015.
California-based Amgen sued Regeneron and Sanofi in 2014, alleging that Praluent infringed patents related to Amgen's competitor Repatha®. A jury ruled in 2016 that Amgen's patents related to Repatha were valid. In January 2017, the Delaware judge issued a ban on the sale of Praluent, which was appealed. In October 2017, the US Court of Appeals lifted the ban on selling Praluent and ordered a new trial.
Praluent in the patent dispute before the BPatG
In Germany, the Praluent drug has already been the subject of a lawsuit. The background was an action for a compulsory license on the European patent 2 215 124 (DE 60 2008 042 526) of an U.S. pharmaceutical company. This patent relates to a drug for the treatment of hypercholesterolemia with the active ingredient alirocumab, a monoclonal antibody marketed in the Federal Republic of Germany under the trade name Praluent®. The German Federal Patent Court (BPatG) rejected a patent application in September 2018 ( Application for permission to patent use rejected ).
Update from June 2019: The Federal Supreme Court(BGH) has now confirmed this decision width jugdement of 4 june 2019 BGH X ZB 2/19 Like the BpatG, the BGH takes the view that Sanofi has failed to obtain a contractual licence for Praluent® from Amgen within a reasonable period of time. In addition, the Federal Supreme Court stated that Praluent® and Repatha® were based on the same mechanism of action.
Jury verdict from Delaware – a provisional stage?
Yesterday's verdict from Delaware in this case is now the latest stage. Regeneron and Sanofi said in a statement that they disagreed with aspects of the ruling and would try to overturn it, Reuters reported.
Do you also need support in protecting your patents or in healthcare and pharmaceutical law?
Our lawyers are experienced in trademark and patent law, national and international law. Please take your chance and contact us.



Sources:
Press Release Amgen On Repatha®
Picture: