A sensational judgement on a designer Rihanna bath slipper with faux fur trim, which is neither legally protected nor actually functions as a bath slipper. The Higher Regional Court of Munich sees no likelihood of confusion with the Dolce & Gabbana model and yesterday rejected Puma's appeal.
Puma first launched the bath flap on the market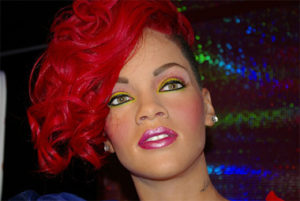 The controversial flip-flops were originally designed by pop star Rihanna, and since 2015 the singer has been launching sports lifestyle collections together with the German sport company. Bath slippers with fake fur trimmings were launched in the spring season 2016 with Rihanna as patron saint and with great advertising effort.
A legal dispute arose because the Italian luxury label Dolce & Gabbana offered much more expensive slippers with fur straps for sale in Germany, based on the Puma model. Was there unfair competition here?
Plaintiff Puma argues that it is possible that a customer buys a Dolce & Gabbana shoe and believes that it is a modification of the Puma shoe. The court saw it differently.
The Munich Regional Court (LG Munich) had rejected Puma's application for an interim injunction, the OLG Munich yesterday also dismissed the appeal of the Germany-based sports manufacturer.
No design protection, no likelihood of confusion
Puma did not have the design of the bath flap legally protected. In such a case, the so-called freedom of imitation applies: Dolce & Gabbana is allowed to launch a similar model on the market – as long as the consumer is not deceived about the origin of the shoes.
However, this was unlikely in this case, according to the court. Because "Dolce & Gabbana" is clearly visible on the shoe box and on the top and bottom of the sole. And also the model of Puma is provided with company logo and "Puma" lettering on the fur straps of the bath slippers. The OLG Munich added that consumers can also tell which product it is by the price, because the Dolce & Gabbana bath flap costs many times more than the Rihanna Puma model.
Would you also like to secure your design or trademark rights?
Please take your chance and contact us. Our lawyers are experienced in trademark and patent law, national and international law.

Sources:
Picture:
Alexas_Fotos / pixabay.com / CCO License