The European Union Intellectual Property Office (EUIPO) has released its latest issue of the "Alicante News". The last issue for 2016 has its focus on the The revised Guidelines for Examination of EU Trade Marks and Registered Community Designs. Read more about the Alicante News in this article.
On 12 December 2016, the Executive Director of the EUIPO signed the Decision adopting the first part of the revised Office Guidelines, corresponding to the so-called 'Work Package 1/2017', which received a favourable opinion from the EUIPO's Management Board in November. The Guidelines will enter into force on 01 February 2017.
An important topic in the december-issue of Alicante News is the Interview with Robin Edman, Chief Executive, SVID and Chairman of the DesignEuropa Awards Jury.
What's also important? Statistics – yes! Every Alicante News looks in the past and compares the applications/registrations of European Union Trade Marks and Registered Community Designs. Here's what has changed: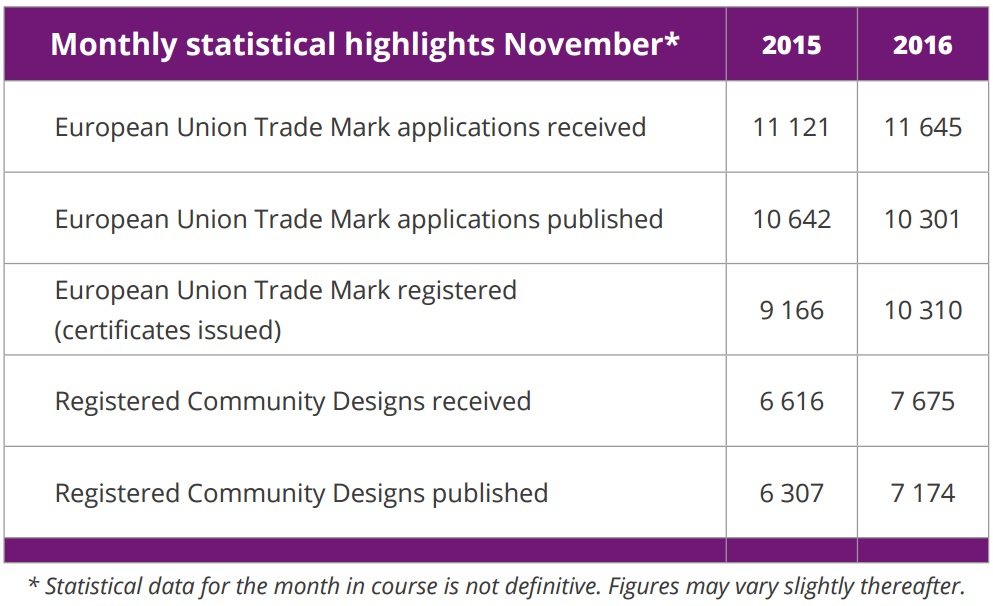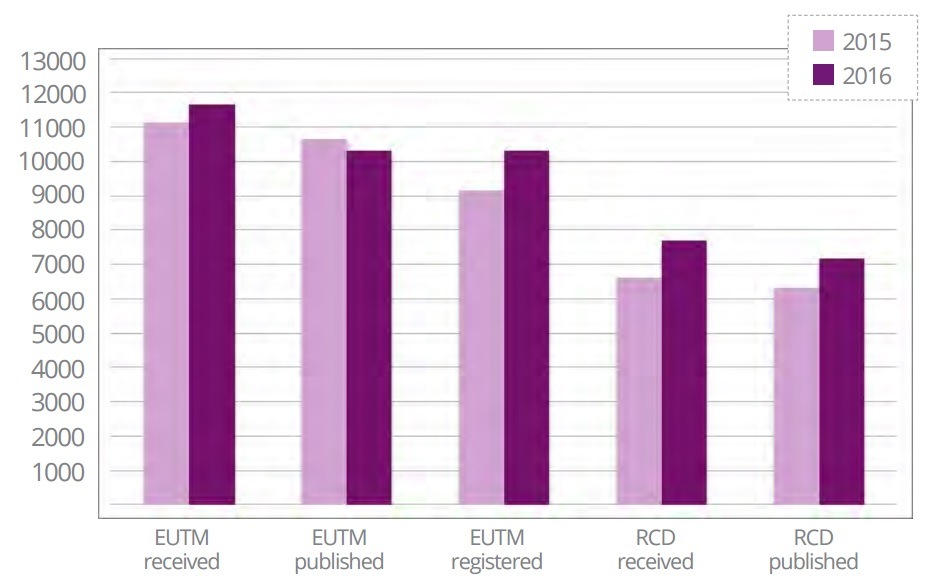 Overview: Topics in Alicante News December 2016
The revised Guidelines for Examination of EU Trade Marks and Registered Community Designs
James Nurton Interviews Robin Edman
WP1 2017 review and changes of practice
Examination of Design Invalidity Applications
Malaysia joins TMview and TMclass
Key national enforcement judgements available in eSearch Case Law
Luxembourg trade mark and design news
New decisions from the Boards of Appeal
About Alicante News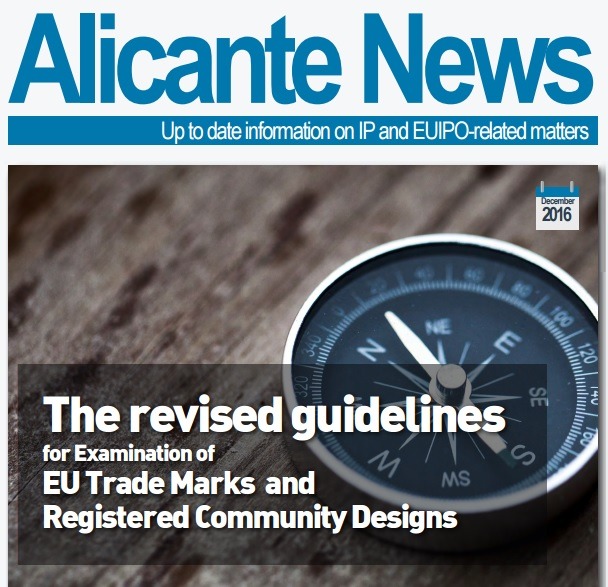 ALICANTE NEWS is edited by EUIPO and published on the first working day of every month. The aim is to provide up-to-date information on EUIPO-related matters, as well as on other general IP issues, to the users of the European Union trade mark and design registration systems.
The EUTM and RCD sections publish articles produced by EUIPO's Knowledge Circles and analyse the latest issues relating to trade mark and design case law. The Case Law section gives a monthly rundown of cases brought before the Courts in Luxembourg and the Boards of Appeal.
Text- and Graphics: EUIPO Alicante News PDF