Controversy about jumping logo cats:: Star designer Philipp Plein wants to convince in his new sports collection with a dynamic Tiger logo. Sporting goods manufacturer Puma sees a trademark infringement of his iconic Puma logo and files an injunction. It seems to be the start of an extensive trademark dispute:
The successful German fashion designer Philipp Plein is known for his unusual rock'n roll look fashion and extravagant catwalk shows. His current project: to establish his brand in the sporting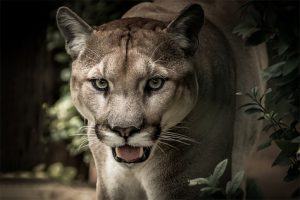 goods industry with the new "Plein-Sport" collection – though clearly in the higher price segment. With the tiger logo he aims to give his fashionable sportswear a wild and dynamic look.
But this logo has now aroused the interest of the in the sports market established Puma group. Puma sees his well known jumping puma cat logo, which they use since 1967, copied. The Puma logo as we know it today has trademark protection since 1976, which is nowadays extensive and global. Puma is particularly disturbed by the "Plein-Sport" shoe models, where the logo with the jumping tiger can be seen large on the sides and thus could remind consumers of Puma shoes.
The Düsseldorf Regional Court has noticed a trademark infringement and filed an injunction against Plein-Sport. The demand: The designer has to take all products of his new sports collection with the Tiger logo on it off the market.
Plein does not see any similarity: protracted litigation could be started
Plein has already commented on the social media channel Instagram to the allegations: He sees no similarity at all between the Plein-Sport-Tiger and the jumping Puma logo and doesn't want to follow the demands of the Düsseldorf regional court.
In fact, the case is not as clear as Puma likes to see it. If they want to prove in court a clear violation of trademark rights, they have to show that it is not obvious for consumers to which brand the affected shoes belong. So consumers would have to think that the Tiger logo shoes from Plein-Sport were the outpout of a collaboration with Puma.
Since Plein will file an appeal against the injunction, these questions will probably be settled in court soon.
Accusations against Plein are increasing
For the star designer these are not the first allegations of this kind lately. French luxury leather goods manufacturer Perrin had accused Plein of copying one of her women's handbags almost one-to-one with just adding a skull as a design element. In addition, fashion designer Alexander Wang saw one of his fashion show concepts copied from Plein and Dolce & Gabbana some of their employees unfair headhunted.
Philipp Plein has his own explanation for the increasing animosity: "In the past, we were ignored by our competitors, but now we are hated because we have grown so fast." A statement that promises more trademark disputes to come with the German designer …
Sources:
Text: TheFashionLaw.com