The Austrian beverage giant Red Bull cannot have a combination of blue and silver protected as a colour trademark. The European Court of Justice (CFI) confirmed yesterday nullity of its registered colour Community trade mark.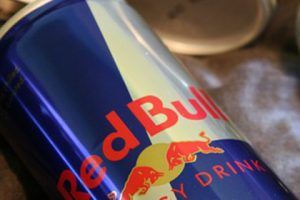 The case of Red Bull versus EUIPO and Optimum Mark was negotiated (Case T-101/15 and T 102/15). The dispute centres on the registered Community trade mark No. 2 534 774, a representation of the colours blue and silver, which is registered on the applicant Red Bull GmbH. The Polish company Optimum Mark filed an action for annulment against this registration of the colour mark, which Red Bull fought against. Yesterday, the European Court of Justice has now confirmed that Red Bull cannot protect its colour combination mark.
The case has already been tried several times
October 2013: Decision of the Cancellation Division deciding that the colour mark is invalid because it is devoid of distinctive character in accordance with Article 7 (1)(b) of the Community Trade Mark Regulation.
December 2014: The First Board of Appeal upholds the invalidity of the colour mark
April 2015: Red Bull appeals (Case T-101/15)
CFI confirms nullity of colour mark
In the description of the brand, Red Bull only listed the two colours and a ratio of about 50:50, a court spokesman was quoted in a short article in the Bildzeitung. But that is not enough from the point of view of the court. For a clearly distinguishable colour mark, a more precise description of the composition is necessary.
In addition, there is the question of systematic arrangement, which can also play an important role for color marks, especially for color combinations. The display of a systematic arrangement may be necessary if this arrangement is not visible from the graphical representation.
The Court dismissed the action and upheld the Board of Appeal's decision. Red Bull may appeal the decision.
Registration of colour marks in German law is often difficult
Abstract colour marks are generally devoid of distinctive character and are therefore not registrable under Section 8.2 Nr. 1 MarkenG because the addressed trade regularly perceives a colour as a decorative element and not as a product label.
However, an original distinctive character of an abstract colour mark can be assumed if:
1. a very specific market affecting only a limited range of goods would be affected
2. the use of these colours in this market is either unusual at all or at least the specific colour is extremely unusual.
3. the traffic is accustomed to the use of colours as a marking agent in the long term through appropriate industry practice
Do you need a patent attorney to defend your trademark against potential infringement?
Our attorneys are experienced in all areas of intellectual property and can help you wherever you need a professional. Contact us now to recieve a non-binding call-back from our attorneys.
text:
picture: