Since January 1st, version 2018 of the Nice Classification is in force. This means continuity of the previous version from 2017 with minor adaptations.
Nice Classification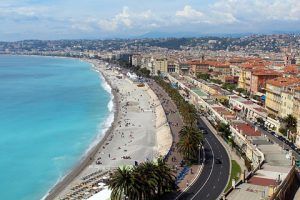 The 45 Nice classes, which are still valid today, were concluded in 1957 in an agreement to unify the classification of goods and services in trademark registration worldwide. This agreement was signed in Nice in France. The classification is used throughout Europe, but also in many African and Arab countries. Approximately 150 offices apply the Nice Classification worldwide.
Each trademark application must specify for which Nice classes the trademark is to be registered. It is not uncommon for a product to require multiple applications in different classes – for example for its components or for the complete product. Of the 45 Nice classes, classes 1-34 are for goods and the remaining eleven classes for services. The 11th edition of the Nice Classification (NCL 11-2017) was valid until December 31st – since January 1st, version 2018 is now in force.
Nice Classification 2018
The Nice Classification 2018 means continuity of the previous version 2017 with minor adjustments. New developments are mainly to be found in new goods and industrial developments. While food substitutes and dietary foods and beverages for medical or veterinary purposes  have been set up in Class 5 in the former version, the new version specifies in detail that the following foods and beverages are not included there:
Low-fat potato crisps (class 29)
protein-rich cereal bars (class 30)
isotonic drinks (class 32)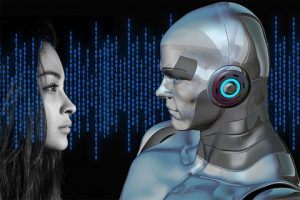 Also class 7 draws attention to itself. This class contains machines, machine tools and power-driven tools, as well as motors and engines and also 3D printers and industrial robots. Especially in industrial robots, however, a precise differentiation is made, because explicitly excluded in this class are:
humanoid robots with artificial intelligence (class 9)
Laboratory robot (Kl. 9)
Teaching robot (class 9)
Robots for safety monitoring (Kl. 9)
Operating robot (class 10)
Robot cars (Kl. 12)
self-playing drums (Kl. 15)
Toy robot (class 28)
Online publication NCLPUB offers current overview
In order to keep track of these specifications, the World Intellectual Property Organization (WIPO) has also been offering an online database since the end of September 2017. The online publication NCLPUB offers the latest edition of the classification, so also the Nice Classification 2018, currently in English, French and Spanish. A search function makes it possible to find a searched term or basic number in the classification. The NCLPUB replaces the existing NicePub online offer.
Choosing the desired and correct Nice classes and not using too many or too few classes is still a challenge. And legally sensitive: An incorrectly or incompletely carried out trademark search can lead to the fact that the later own trademark registration does not have any validity in the end.
Are you looking for protection for your trademark rights?
We would be pleased to support you with the necessary research and correct registration of your trademark. Please take your chance and contact us. Our lawyers are experienced in trademark and patent law, national and international law.


Souces:
Pictures:
geralt / pixabay.com / CC0 License || Prosag-Media / pixabay.com / CC0 License