Again copying of brand design? The Swedish fashion chain H&M is facing another lawsuit for imitation of a brand design. This time the focus is on the popular Toronto Wildfox T-Shirt. H&M was sued by Wildfox last week.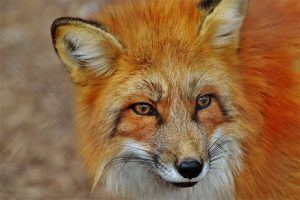 The American fashion company Wildfox Couture filed a lawsuit against H&M last week in the Central District of California for trademark infringement and unfair competition (2:17-cv-08115). The plaintiff accuses the well-known Swedish manufacturer of  Fast Fashion of having used the name Wildfox on a number of T-shirts, sweatshirts and long-sleeved shirts. This also applies to the popular Toronto Wildfox T-Shirt. However, the name Wildfox is protected by a patent at the US Patent Office (USPTO), says Wildfox Couture. The company is now seeking compensation of at least $2 million and is demanding payment of the profits from the sale of Wildfox products.
Wildfox couture was founded in 2007 and is sold at Nordstrom, Shopbop and Revolve. The brand is known for its vintage-style design. Last year, H&M again created a design for outerwear that was named "Toronto Wildfox" in allusion to a fictitious Canadian baseball team. For H&M, another accusation by an American company is one within a short period of time. In the case of H&M versus DJDuo, which we reported on, the Schwedish were also sued for trademark infringement.
Public perception is decisive
H&M claims that the word Wildfox was only used in Toronto Wildfox T-shirts and sweatshirts in a "decorative way". And refers to the assumption that a typical customer and buyer would never associate the the design developed by H&M with the design of the Wildfox fashion line nor be confused. This will be a crucial point in the decision. There is a likelihood of confusion if the public considers that the goods or services in question come from the same undertaking. This has to be assessed globally, and the opinion of the relevant public is decisive here. It is taken into account that the average consumer rarely has the opportunity to compare the different brands directly with each other. In earlier judgments, the pictorial, phonetic and conceptual aspects were considered relevant to the likelihood of confusion. The judement is awaited with suspense.
You want national or international protection for your trademark?
Our lawyers advise you individually and together with you develop the right strategy to protect your trademark.

Source:
Text: Business news / 11/2017

pictures: Alexa's_Fotos /pixabay.com / CCO License