US discount warehouse chain Costco has been ruled by a US district judge for trademark infringement of Tiffany & Co. by selling "Tiffany" engagement rings. Costco Wholesale Corp. must pay approximately US $19.4 million in damages to the luxury juweler. Moreover the discount warehouse chain is forbidden to use "Tiffany" as a standalone term for selling engagement rings that were marketed using Tiffany's name.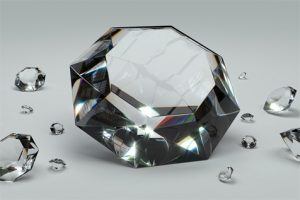 The case Costco Wholesale Corp. versus Tiffany & Co. is a long-running legal battle, it has been started on Valentine's Day in 2013.  Tiffany & Co. sued Costco for infringement, and certainly the date Valentine's Day for opening the law case was an additional advertisment for diamond engagement rings of Tiffany & Co. The luxury jeweler was confirmed by the New York court already in 2016. The decision of the New York court was that Costco should pay back its profits, which it made from the rings.  Costco was ordered to pay $13.75m in damages and legal costs for infringing the trademark. But because Costco has been accused of selling about 2,500 of the counterfeit rings, in the new decision of the US District Court, Southern District of New York, the damage was increased. The court distinguishes between compensatory and punitive damages. The amount of the punitive damages is not changened in comparison with the judgement in 2016, but the compensatory amount was increased from US 5,5 million to US 11,1 million.
Is using the assoziation of a famous brand a trademark infringement?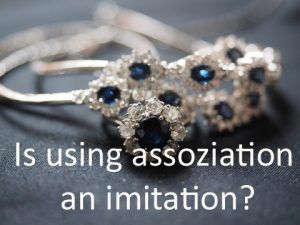 Costco had argued that they hadn't sold counterfeit and imitation for real. Their customers must not have the association of an original luxury ring by Tiffany, because the rings were not sold using Tiffany's trademark blue boxes. And Costco claimed that "Tiffany" described the type of ring rather than claiming to be made by Tiffany & Co. and therefore it could been used. The court didn't accept this argumentation, however. And it decided that in addition to the payment of damages Costco is barred from using "Tiffany" standing alone without attributes like "setting," "set" or "style". Nevertheless Costco said in a statement that it plans to appeal the ruling, CNN reported.
Costco Wholesale Corp. used not only Tiffany's name for luxury association, but other brand names as well. On September 14th 2017, for example watches by Breitling, Cartier and Rolex were on sale on Costco's website (https://www.costco.com). This kind of business strategy implies risks concerning getting accused of trademark infringement. But of course, not all businesses choose to register their trademark. Or sometimes they are even to late and somebody else has already registered the word and figurative mark. Especially in China this can be a significant danger, because in Chinese trademark law enshrines the principle of prior application; where two or more applicants apply to register identical or similar trademarks in respect of the same or similar goods, the Trademark Office will approve for publication the mark with the earliest application date and reject the other trademark applications.
European trademark law tries to protect famous marks
In Europe the trademark law tries to protect famous marks: The use of a registered European trademark in comparative advertisement can be considered as an IP-infringement and famous marks with extensive reputation may constitute a ground for cancellation, even for goods or services not included in trademark registrations. Lot's of law cases and decisions about infringement of intellectual property show the will in the EU to grant reliable protection for patents and trademarks.
Maybe those cases about famous marks and IP-infringement are interesting for you:
You want international protection for your trademark or your patent?
Then please do not hesitate to contact us. We will help you protect your Intellectual Property rights. Additionally, our lawyers are licensed to represent you at every German court!
Take your chance and request a call-back without any obligations at:

Sources:
pictures: Hans / pixabay.com / CC0 License ||  ColiN00B /pixabay.com / CCO License  || Fingerringe Hans / Pixabay.com / CCO License