The new "Swissness" legislation came into force at the beginning of 2017. Switzerland is trying to maintain its good reputation and to protect the "Switzerland brand" from abusive use by freeloaders. Particularly in the Trademark Protection Act (MSchG) stricter rules apply with immediate effect.
Excellent reputation of Swiss products: blessing and curse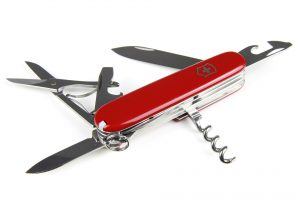 Switzerland enjoys an excellent reputation throughout the world. The country is generally associated with stability, high quality of life and beautiful nature. And so it is not surprising that Swiss products and services abroad also stand for quality, tradition and exclusivity. Of course, you then like to label your products with the Swiss Designation of Origin in order to inspire confidence among your customers and gain a small competitive advantage. In recent years, for example, there has been an increase in the abusive use of "Swissness" in Switzerland and abroad. The "Swissness" legislation, came into force at the beginning of 2017, is intended to counteract this trend.
Swiss regulation of the Trademark Protection Act: Tighter regulations during manufacture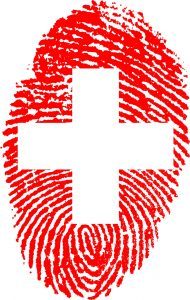 The Swiss Trademark Protection Act (TmPA) divides goods into three categories: industrial products, foodstuffs and natural products. In order to continue to market itself as a Swiss product, at least 50% of the manufacturing costs must be incurred in Switzerland. The share of industrially manufactured products was even increased to 60%. For foodstuffs, the regulation stipulates that 80% of the raw materials (100% for milk) must come from Switzerland, and that the majority of production must take place in Switzerland. In the case of natural products, the place of harvest or, in the case of animals, the place of rearing shall be regarded as proof of origin.
New regulations have also been introduced for services. The registered office and place of business administration now must be located in Switzerland. Purely postal headquarters do no longer benefit from "Swissness".
Anyone who complies with the "Swissness" legislation can also affix the Swiss cross to their goods. This has only been withheld from services. The Swiss coat of arms, a sign of office and dignity, however, continue to be reserved only for the community.
Alternative indication of origin possible in case of lack of "Swissness"
Products and services that no longer meet the requirements of a Swiss origin due to the new stricter regulations may, under certain circumstances, use an alternative designation of origin. For example, if the research or design is carried out in Switzerland, designations such as "Swiss Design","Swiss Research","Swiss Engineering" or "Designed in Switzerland" are possible. However, the Swiss cross may not be used as an identification mark.
Are you interested in brand or trade mark protection?
Please take your chance and contact us. Our lawyers are experienced in trademark and patent law, national and international law.

Sources:
SwissTrade Mark Protection Act, TmPA
pictures:
PublicDomainPictures /pixabay.com / CCO License  || Kurious /pixabay.com / CCO License