Suppliers of luxury goods may prohibit their authorised dealers from selling their products on third-party sales platforms such as Amazon or eBay. Yesterday, the European Court of Justice (ECJ) ruled in the distribution dispute between Coty Germany and Parfümerie Akzente.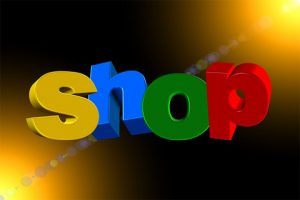 The dispute focuses on an amendment to the distribution contracts of 2012, which authorises authorised dealers to offer and sell contract goods on the Internet. However, the distribution agreements stipulate that this only applies on condition that the luxury character of the products is maintained. Parfümerie Akzente GmbH accents had not agreed to these 2012 additions. Coty Germany GmbH therefore brought an action against this authorized dealer before the Higher Regional Court of Frankfurt, Germany. Parfümerie Akzente should be prevented from selling contract goods via the amazon. de trading platform.
Distribution contracts against EU competition law?
The Higher Regional Court appealed to the European Court of Justice to clarify whether the prohibition requested by Coty was compatible with the Union's competition law. In accordance with Commission Regulation (EU) No 330/2010 of 20 April 2010 on the application of Article 101 (3) TFEU, it should not be possible to conclude "vertical agreements" containing restrictions on competition. This also includes setting minimum or fixed prices for resale.
ECJ judges antitrust law and proportionality
Selective sales systems like Coty's must also be examined with regard to anti-trust law (Art. 101 (1) TFEU).  However, the court found that three criteria were met, which safeguard Coty's distribution clauses under antitrust law.
Resellers must be selected on the basis of objective qualitative criteria
The product in question must require selective distribution to ensure its proper use.
These criteria must be proportionate
From this point of view, the Court even considered Coty's distribution clauses to be helpful under antitrust law. This is because the prohibition to market the products via amazon. de does not only guarantee that the goods are sold in distribution networks with quality requirements, but also secures the goods against possible "parasitism". In other words, it protects Coty from other companies exploiting its quality and reputation.
Equally important to the court was the fact that Coty Germany had not in any way demanded a ban on online sales. The distribution contracts allow authorised dealers to distribute the contract goods, for example, via their own high-quality websites and also via third-party platforms – provided that the consumer cannot see their involvement. This also distinguishes the present case from the judgment of 13 October 2011, Pierre Fabre Fabre Dermo-Cosmétique (C-439/09, EU: C: 2011:649), which accentuated perfumery as an argument against selective distribution. In the case of Dermo-Cosmétique, there was a blanket ban on the sale of contract goods on the Internet in general. In addition, the contract goods were not luxury products but cosmetics and personal care products.
Proportionality of the selective distribution required by Coty
For this assessment, the Court took a sector inquiry into electronic commerce conducted in September 2016. Accordingly, online retailers' own retailer shops, which are used by more than 90% of retailers surveyed, are the most important distribution channel for Internet distribution, despite the increasing importance of third-party platforms for the marketing of goods. In addition, in the Court's view, compliance with qualitative standards can only be guaranteed if Coty specifies the environment of Internet sales to dealers and is not designed by third party platforms.
Are you interested in brand or trade mark protection for your company?
Please take your chance and contact us. Our lawyers are experienced in trademark and patent law, national and international law.

Sources:
Curia Judgement C‑230/16 of the ECJ (6 December 2017)
pictures:
domeckopol /pixabay.com / CCO License  || geralt /pixabay.com / CCO License