New escalation in the conflict between Birkenstock and Amazon. A few days ago, a German Court issued a preliminary injunction against Amazon and displayed misleading advertisements. The withdrawal of shoe manufacturer Birkenstock from the U. S. trading platform has been causing excitement for weeks.
Amazon target of heavy criticism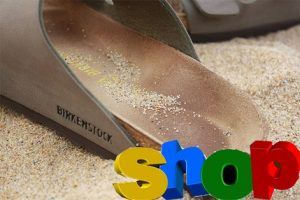 Shoe manufacturer Birkenstock and the spectacular retreat from the Amazon platform is still on everyone's lips. Since 1 January 2018, the well-known shoes are no longer available for sale there. Even more drastic than the decision itself was the argumentation for this step: Amazon did not undertake enough against the productpiracy on its platform, this criticism of Birkenstock was published.
At the end of December 2017, Birkenstock obtained a temporary injunction from the Düsseldorf District Court that the online retailer Amazon is no longer allowed to place misleading advertisements, reported Spiegel Online a few days ago. According to the ruling, Amazon is not allowed to place a so-called typo advertisement on Google that is related to the Birkenstock brand. This verdict is a new blow to the popular U. S. trading platform and is not the only dispute with a reputable brand name. Already at the end of November, Daimler AG filed a suit against Amazon before an American court for direct trademark infringement, as we reported. And the European Court of Justice ruled in early December that suppliers of luxury goods may prohibit even their authorised dealers from selling their products on Amazon or eBay.
Legal certainty through Amazon trademark registration?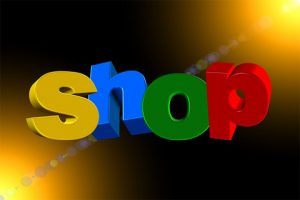 To date, there is no clear legal regulation as to the extent to which a trading platform is legally responsible for the products traded there. The introduction of Amazon trademark registration suggests that the American trading company is nevertheless moving in this direction. The choice of words for Amazon's service, which has been relaunched in May 2017, however, is misleading: because the "trademark registration" at Amazon has nothing to do with the trademark registration of the trademark offices. The registration procedure at Amazon does not replace an official trademark registration in any way. On the contrary: only those who can provide detailed evidence of the official trademark ownership at Amazon can successfully complete the trademark registration at Amazon.
There, Amazon trademark registration can be advantageous for trademark owners. On the one hand, trademark owners receive an additional quality seal, of course only on the Amazon platform. On the other hand, Amazon registration might also increase the possibility of being able to detect and prevent potential infringements of one's own intellectual property rights. Amazon offers additional tools for registration,"including the search for copyrighted text and images, predictive automation based on your reports of alleged intellectual property infringements, and expanded rights to product offerings with your brand name," Amazon published.
Every owner of a registered word mark can feel appealed to – this concerns both national German trademarks and EU trademarks.
Only a few product groups such as books, music, videos, DVDs and data carriers are excluded from the trademark registration. Collectables cannot be registered as Amazon trademarks either.
But how is an Amazon trademark registration represented? In principle, a trademark can only be displayed in three places in the structure of the Amazon website:
in the article signature
in the article title
in the product information
What kind of trademark should be to used for registration?
Word marks can therefore be represented at all three points in the Amazon structure. And figurative marks were explicitly excluded by Amazon for the platform's own trademark registration anyway, as well as hearing marks. At first Amazon had also ruled out combined word and figurative trademarks. However, as this is the most common form of trademark, such as any logo that has a graphic element, the U. S. trading platform returned in November 2017: word and figurative trademarks as well as pure word marks can now be brought in for correct registration with Amazon.
Amazon guides a trademark owner through the registration process in well explained steps. According to Amazon, it is necessary to enter correct and complete information on the company name and the official trademark registration to be verified. In addition to the textual and pictorial documentation, information on the type of officially registered trademark and the validity of trademark protection for which countries is required.
Formally, the trademark owner receives a verification code which is sent by Amazon. However, Amazon does not send this verification code directly to the trademark owner, but to the person who filed the trademark application, such as the law firm entrusted with it.
Also note the following: Amazon's trademark registration was reissued by Amazon in May 2017. Therefore, all trademark owners who have already registered their trademark with Amazon before April 30,2017 should re-register their trademark with Amazon.
Does Amazon make it easy to sell counterfeit products?
Birkenstock, however, did not see any improvement against counterfeit products with the Amazon trademark registration and decided to end his sales via this trading platform. However, the German shoe manufacturer from Rhineland-Palatinate is not the first company to withdraw to Amazon. The school bag manufacturer Scout and the backpack company Deuter also tried in the past to prohibit the sale of their products via suppliers such as Amazon or Ebay. And the well-known U. S. company Coty recently imposed the ban on Amazon, even for its licensed dealers.
The Düsseldorf District Court's decision goes even further, however: the prohibition of typographical errors in advertising is particularly interesting. Amazon had placed several advertisements, which were played out in the Google search with terms like "Birkenstark","Brikenstock","Birkenstok" or "Bierkenstock" and linked to Amazon offers. There are two possible explanations for this: on the one hand, it is possible that Amazon basically also describes possible spelling variants when formulating the advertising terms in order to draw the attention of these interested parties to the offer. This is a common practice in Google ad placement. However, it has to be asked how these typos could have been linked to other products than the original Birkenstock shoes. But that's what alleged to have happened. The Düsseldorf ruling sheds light on this interesting business practice. The preliminary injunction of the Düsseldorf District  Court becomes effective and enforceable after this injunction has been served on Amazon.
Do You want help or protection for your trademark?
Our lawyers advise you individually and together with you develop the right strategy to protect your trademark.

Source:
Text: Amazon Brand Registration

pictures: nateen08650 / Pixabay.com / CC0 License || geralt / Pixabay.com / CC0 License