The patent application was successful. Can the term Patent Pending refer to this? What is taken for granted in English-speaking countries is in Germany judged as misleading advertising.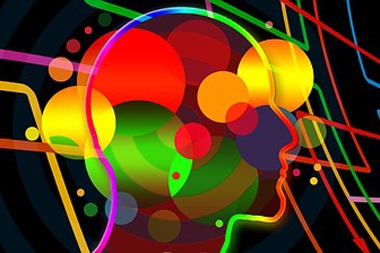 Multiple months often pass between a patent application and the real protection granted by a patent office. This is a plausible reason that one wants to make it clear during this time that patent protection has already been initiated. However, "patent pending" may not be used for advertising in Germany, unlike in the English-speaking world.
The Munich Higher Regional Court ruled in 2017 (6 U 3973/16) that the advertising statement "Patent Pending" may be misunderstood in Germany and may therefore be contrary to competition law. This also applies if the advertiser is actually the owner of a patent application. The Munich ruling thus continues the German jurisdiction on this case that has existed since 1996.
The legal basis
The basis for this judgement is the Act against Unfair Competition (in German: Gesetz gegen den unlauteren Wettbewerb (UWG)), Section 3 para. 1 UWG in conjunction with Section 5 para. 1 sentence 1 UWG: misleading commercial acts are therefore inadmissible. It is therefore always important to ensure that an advertising statement cannot be understood in different ways. It is already considered misleading if a relevant part of the relevant public understands the advertising statement in a way that does not correspond to its actual meaning. This is particularly important if the advertising message uses foreign-language words.
This is handled differently in the English-speaking countries. There the term "patent pending" is used to indicate always that a patent has not yet been granted for an advertised product, but has already been applied for.
Patent pending – a well-known term in Germany?
However, "patent pending" is a common term, especially in the context of patent law. The term "patent pending" is also widely used in Germany. It is therefore all the more important to take note of German case law on this term. The reason is: The term "pending" can be translated into German in two different ways with two different words. One variant emphasizes that an event has not yet occurred. A second translation variant emphasizes that an event has already taken place – in this case the patent application.
Judgement on the language competence of the relevant public
By the way, an incorrect translation of foreign-language information can also lead to proceedings under competition law in Germany. This is the case if a relevant part of the relevant public in Germany misinterprets the information. For the term "patent pending" this means: it is not relevant that English speakers always understand the term as an indication of the patent application. The decisive factor is that in Germany the term is also inaccurate translated by some consumers. Whether an indication in a foreign language is misunderstood by a substantial part of the relevant public is ultimately judged by the Court.
Claims for damages for misleading advertising with patent pending
Claims for damages may also arise from the unlawful use of the term "patent pending" in Germany. According to § 9 UWG, an anticompetitive advertiser with non-existent patent protection owes compensation for the profit lost by his competitor. It is important to note that it is irrelevant whether a profit was actually achieved through advertising with "patent pending". Because according to § 252, sentence 2 of the German Civil Code (in German: Bürgerliches Gesetzbuch (BGB)), the profit that would have been expected with probability is already deemed to have been lost. However, there is room for the courts to judge.
However, culpable placement of the misleading advertising will be recognized in any case. Anyone could have obtained competent legal advice and would have been informed about the misleading nature of patent pending advertising in Germany.
Are you looking for legal help in your claims for damages or for patent protection?
Please take your chance and contact us. You can request a non-binding call-back at:

Sources:
Pictures:
geralt (img Artifical Intelligence) / pixabay.com / CC0 License || geralt / pixabay.com / CC0 License