The German Patent and Trade Mark Office is misused as an alleged sender for invoices, payment requests or the registration of industrial property rights. In a current press release, the DPMA warns against fraud.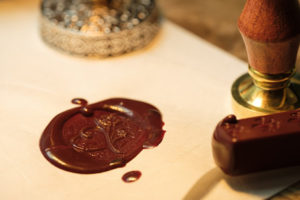 This is not the first time that the German Patent and Trade Mark Office has had to defend itself against fraud. The registration of domains and trademarks was offered on the websites "Deutsche Domain-Namen und Marken" (DEDM) (www.de-dm.de) and the "Deutsche Domain & Trademark Office" (GDTO) (www.gdto.de / www.gd-to.com). There, a logo similar to the DPMA was used with a false representation of the federal eagle and the official German flag. In the meantime, however, the DPMA has been able to take successful action against these fraudsters.
However, the DPMA still warns against misleading and fraudulent payment requests and invoices, which are often not immediately recognisable as clear fraud. Relatively new are the fraud attempts via "TMP Register – Trademark Publication" (Internet address: www.tmp-register.com) and "EUTD – European Trademarks & Domains" (Internet address: www.eutd.org), but the DPMA also warns against the alleged "Register of German Trademarks" (Internet address: www.schutzmarke.org) and expressly distances itself from them.
Indications that this is not an official letter may be:
Company's account details abroad, e.g. Poland (PL), Cyprus (ZY) or Tunisia (TN), Bulgaria (BG)
prefilled bank transfer form
no address of an authority or department of the Office
More importantly, the DPMA does not send invoices or payment requests. The official fees are due and payable to the DPMA with the filing of an application or an application, for the renewal or maintenance of an IP right or for other individual procedural steps. No additional fees will be charged for the publication of IPRs in the official registers.
The DPMA offers its own customer service for these fraud attempts. If you have any doubts about payment requests, offers or invoices in relation to an IP right pending with the DPMA, you can contact this customer service at any time. Please take your chance and phone the customer service of DPMA by +49 89 2195-1000 or send an email to [email protected] with a description of your case.
Sources: 
Picture:
Bru-No /pixabay.com / CCO License