Long announced, since 1 October 2017 in force: the new EU trademark regulation with current extensions, especially for the graphical brand types and Union guarantee marks.
New EU trademark regulations open window for completely new brand types of companies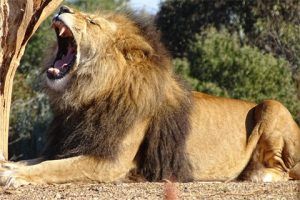 Until now, trademark law permitted registrations of a trademark application with a written graphic representation. This specification has now been extended: the mandatory graphical representation is no longer required, a representation with newer technologies is also possible. The only requirement is that the presentation must be clear, unambiguous, self-contained, easily accessible, understandable, durable and objective.
The Implementing Regulation 2017/1431 describes in detail which new types of brands are made possible by this: holograms and video scenes, music sequences and sounds, position marks and movement marks, which are created by changing the position – companies thus have many important new possibilities in brand protection at their disposal. Since no more storyboards are needed to protect a sequence of movements under trademark law, for example, the EU Trademark Office will define many details of the technical specifications. First of all, however, the new regulation does away with technical specifications, and common and widespread formats such as JPEG, X3D, MP3 and MP4 are possible without any problems. It is even explicitly mentioned that the representation of the trademark may be replaced by an electronic link.
Changes for graphical mark types
When applying for a figurative Union mark, one should decide whether the colouring or the image structure is decisive for the mark. With the entry into force of the new EU Trade Mark Regulation, the EUIPO no longer accepts a trade mark description for figurative marks. At the same time, colour specifications for figurative marks will no longer be taken into account. When applying for a figurative mark, there is no longer any possibility of simultaneously including the colour or colour combination for protection.
However, since some countries require a written colour indication for claiming priority, the EUIPO offers an optional field in its electronic application form in which colours can be indicated. This description will also be visible on the Union trade mark application form so that it can be used by users in the countries concerned. However, it will not be examined by the EUIPO nor included in the Union Trademark Register.
It follows that a shaped colour area must be registered as a colour mark if the colour or colour combination is to be protected. As before, the representation requires a representation of the colour or colour combination and a reference to a generally recognised colour code (e.g. Pantone, Hex, RAL, RGB or CMYK).
A trade mark which consists exclusively of a colour combination but has no outline or shape shall be represented by a representation showing the systematic arrangement of the colour combination in a uniform and prescribed manner. A description can also be added which refers exactly to the colour combination shown.
EU trademark regulation also applies to Union guarantee marks
Another section of the EU Trademark Regulation concerns the Union guarantee marks. The package of trademark reforms introduced in January 2016 by the present European Union Intellectual Property Office (EUIPO) marked the start of the introduction of Union guarantee marks. Union guarantee marks mean that the goods and services covered by a trade mark meet a certain standard laid down in the trade mark regulations and that their compliance is monitored by a third party, e. g. an association granting a licence to use them. They were a new type of trademark at EU level, although they already existed in some national intellectual property protection systems. With the entry into force of the EU Trademark Regulation on October the 1st 2017, they are finally standard.
The registration of a guarantee mark requires that the applicant submits a statute of the guarantee mark within two months of the filing date.
It is important to define exactly:
the characteristics of the goods or services, such as material, method of manufacture of the goods or provision of services, quality or accuracy
the conditions of use of the Union guarantee mark, including possible sanctions
the persons authorised to use the Union guarantee marks
the inspection and monitoring measures by the holder of the guarantee mark
On the basis of guarantee marks, the institution or organisation concerned may allow participants in the guarantee system to use the mark. This makes the Union guarantee mark particularly interesting for association and quality seals. According to EUIPO, the registration costs for a Union guarantee mark are EUR 1 800 (EUR 1 500 for e-filing), EUR 50 for the second class and EUR 150 for the third (and all other) class (s).
Difference between warranty and collective Trade Marks
Collective marks require an owner whose members use the mark as a mark of origin for goods or services produced or distributed by them. Examples of this are: Aachener Printen or Thüringer Rostbratwurst. Warranty marks, on the other hand, are intended to provide members of a quality assurance organisation with access to an inspection system for goods and services that guarantees a quality standard.
Many changes to procedural processes
The new EU Trademark Ordinance offers not only extensions for the graphic trademark types and Union guarantee marks, but also many changes to procedural processes. In particular, opposition and cancellation proceedings are in the focus of the innovations. The aim of the European Union Intellectual Property Office (EUIPO) was obviously to streamline procedures, reduce procedural time and meet the new technologies in communication and verification. The procedure for distinctiveness also shows significant changes.
EU Trade Mark regulation and procedure for distinctiveness
The acquired distinctiveness can be pursued as a subsidiary claim. This claim can be raised either in the application procedure or, at the latest, in response to the first objection. Subsidiary entitlement to acquired distinctive character means that the applicant for trade marks with inherent distinctive character may exercise the right of appeal immediately without any obligation to furnish evidence at the same time.
Inherent distinctiveness: A trade mark is distinctive if it is known to consumers as the source of the goods or services in question.Individual and suggestive brands are often inherently distinctive, whereas descriptive and generic brands are not distinctive by nature. (Translated quotation: IP Wikipedia www.legal-patent.com)
In detail, the following rules now apply to opposition and cancellation proceedings:
Invalidity proceedings have been adapted to the opposition proceedings.
Geographical indications were introduced as an independent relative opposition and cancellation procedure.
In opposition proceedings, the EUIPO now has the explicit and discretionary power to take into account supplementary evidence or facts that have been submitted late.
Adequate negotiation time without delay is to be achieved:
A suspension of up to six months may be granted in a temporary injunction procedure, which may be extended for up to two years.
Evidence and exhibits must be clearly identified and referenced.
An applicant for opposition and cancellation may refer to online sources for the justification.
The prerequisite for this is that the contents or evidence of previous registered rights from online sources can be accessed, as these are recognised by EUIPO. EUIPO's sources include all databases of national and regional EU intellectual property offices such as Designview, Designclass and TMview.
Assignment of an European Union Trade Mark
In addition, a new remedy was introduced when a European Union Trade Mark (EUTM) was registered without good reason by an agent. Now a European Union Trade Mark can be assigned to its true owner, similar to British law.
Deadlines for priority claims
Priority claims must now be filed together with an application. Priority claims have so far been able to be asserted after the filing of the application. Attention: all evidence must also be submitted within three months of the filing date. If this documentation is not available in one of the languages of the Office, the Office may request a translation. After all, it is sufficient that only the relevant part of the document is translated.
In addition, the priority entitlement is no longer checked on a material basis. It shall remain in force until it is asserted as a mere claim and must be confirmed in proceedings.
Communication in the new EU Trade Mark Regulation
Fortunately, there are also new forms of communication regulated in the EU Trademark Regulation. The outdated forms of communication (manual delivery and mailbox depots) are no longer accepted. "Courier" was introduced as a specific means of communication in addition to postal communication from and with the Office.
Do you need help with your international trade mark protection?
Then please request a non-binding call back-appointment !

Source:
Text: Official Journal of the European Union | L 205/39 COMMISSION IMPLEMENTING REGULATION (EU) 2017/1431
pictures: hpgruesen | pixabay.com | CCO License  ||  12019 | pixabay.com | CCO License|| Tony_photo / pixabay.com / CCO License