In the recently published WIPO Global Innovation Index 2018, new innovation performers are emerging. It is particularly striking that China is listed among the top 20 innovative nations for the first time. USA falls from 4th place last year to 6th place. Grist to the mill for President Trump?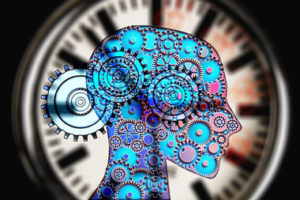 These and more current findings on global innovation strength can be found in the 2018 Global Innovation Index of Cornell University and the World Intellectual Property Organization (WIPO). The Global Innovation Index assesses nearly 130 economies based on 80 indicators, ranging from intellectual property registration rates to mobile application creation, education spending and scientific and technical publications. In this respect, the report not only presents patent and trademark applications, but also considers the economic and social development of nations.
Top rankings of the European nations
Switzerland, the Netherlands, Sweden, Great Britain, Singapore and the USA achieved top placings in the 2018 Global Innovation Index. The USA is regarded as an innovation driver with the numerous leading high-tech companies that have led to life-changing innovations worldwide. Just think of Bill Gates and Microsoft Windows, who revolutionized computer use, and the triumphant advance of the smartphone that Steve Jobs initiated with his iPhone. Nevertheless, they slipped from fourth place in 2017 to sixth place in 2018. A warning not to let up in innovative strength, even as an innovative nation.
Top 10 in the Global Innovation Index 2018
Switzerland
Netherlands
Sweden
Great Britain
Singapore
USA
Finland
Denmark
Germany
Ireland
Newcomer China ranks 17th place
For the first time, China is also listed among the top 20 most innovative nations, the only country classified as a middle-income country. This year's 17th place reflects the success of China's transformation, which has been strategically and politically initiated but has long since changed the entire economy. The basis of the structural basis of the economy is shifting to more knowledge-intensive sectors, with corresponding innovation, in order to maintain its competitive advantage. Consequently, China is awarded in the "Creative Outputs" section of the report for Trademarks by origin.
Creative Outputs
China – Trademarks by origin
Turkey – Industrial Designs by origin
Kenya – Printing and other media
Mexico – Creative goods export
Lithuania – Mobile app creation
Special topics such as "Knowledge and Technical Performance"
It is also interesting to take a look at the best countries in the "Knowledge and Technology Output" section. Neither the USA nor Germany are represented here.
Sweden – PCT Patent Applications
UK – Quality of scientific publications
Costa Rica – Productivity growth
Botswana – New business creation
Malaysia – High-tech exports
India – ICT services exports
Effective protection of intellectual property – we can help you!
Would you also like to apply for a patent, a utility model, a trademark or a design?
Talk to us – we are there for you when you need help. Arrange a non-binding callback appointment with us today:

Sources:
Picture: