The market for non-invasive prenatal diagnostics is highly competitive. This makes two important patent suits that Illumina was able to win particularly in this area all the more conspicuous. Illumina receives $26.7 million in patent litigation against Ariosa Diagnostics and confirmation of a far-reaching patent.
Important judgment in non-invasive prenatal diagnostics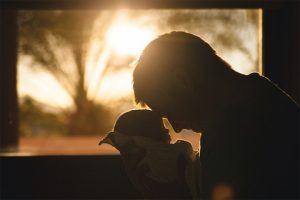 A few days ago, the U. S. District Court of the Northern District of California ruled in the long-standing case Illumina versus Ariosa Diagnostics. Inc / Roche. Illumina accused the competitor of infringing Illumina's two patents by offering non-invasive prenatal tests: A method for multiplex nucleic acid reaction (U.S. Patent 7,955,794) and a method for detecting fetal anomalies (U.S. Patent 8,318,430). Illumina won its patent suit and receives $26.7 million from Ariosa Diagnostics / Roche. The judgement is of great importance for the market leadership in prenatal diagnostics, as the patented procedures hinder competitors in developing comparable tests under chromosomal conditions such as Down's syndrome.
In detail, Illumina filed a lawsuit against Ariosa Diagnostics (3:14-cv-01921) in 2014 alleging that the company infringes Illumina's patent on multiplex nucleic acid reaction because the Ariosa procedure is based on a targeted sequencing process that enables hundreds of DNA loci to be quantified simultaneously. The U. S. court followed this argument and banned Ariosa's Harmony NIPT, including the use of digital analysis of selected regions (DANSR).
Targeted sequencing and microarray violate Illumina Patent
By 2015, the Swiss company Roche had taken over the company Ariosa Diagnostics and converted the previous sequencing to a so-called microarray. Illumina also sued this procedure because the microarray version of the test also infringed his patent: it used the same technique of sequencing as the former sequencing test. This action was decided in the present judgment. The Californian court found that both Ariosa's sequencing and microarray-based tests violated several of the patent's claims for the multiplex nucleic acid reaction. In addition, the court also found several patent infringements against the patent "Method for detecting fetal anomalies" in the sequencing procedure of the Ariosa test.
As early as November 2017, Illumina also was able to assert itself in front of the British Patent Court due to its patents on sequencing processes. In the case Illumina versus Premaitha Health PLC, the Court found that Premaitha's IONA test infringed the Illuminas patents aimed at using sequencing in NIPT (non-invasive prenatal test). In addition, the U. K. court ruled that the IONA gender screening test also infringed Illumina's patent (EP 0 994 963) and its subsidiary Verinata Health, Inc.
These two judgments strengthen Illumina's position in the highly competitive prenatal diagnostics market. Without targeted sequencing, a meaningful chromosomal examination is hardly possible.
Human genes and gene sequences cannot be patented
The memory comes back to the handling of patents on genes and gene sequences. For about three decades, genes and gene sequences were patentable in America, particularly explosive, since the year 2000 enabled the complete human genome to be decoded. It is estimated that approximately 4000 patents on genes are still valid. But in 2013, a groundbreaking rethink took place: the United States Supreme Court declared that human genes and gene sequences are not patentable. Synthetically created human gene sequences, on the other hand, should be patentable. The European Patent Office has also taken a clear position on this issue: In an official announcement published on November 2016, the EU Commission considers that plants and animals derived from essentially biological processes cannot be granted patent protection under the EU legislature.
Are you looking for protection of your patents?
Please take your chance and contact us. You can request a non-binding call-back at:

Souces: