In many European countries there is already a far-reaching corona lockdown, in Germany it will start next Monday. We provide an overview of how IP offices and courts have adapted to this situation – as of today.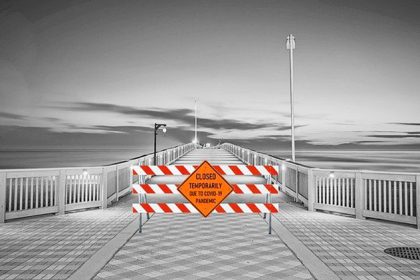 In summary, it can be clearly said that despite the new Corona Lockdown, business is essentially "business as usual". Neither the offices nor the courts are reducing services, procedures and deadlines as they did in spring. And there is a clear trend towards video conferencing.
Nevertheless, there are adjustments, of which we give a brief overview, at the level of today, 30 October 2020.
DPMA
Until further notice, the DPMA excludes all hearings and oral proceedings relating to the following procedures:
IP proceedings
Negotiations before the arbitration board for employee inventions
Negotiations before the arbitration board under the Collecting Societies Act
However, hearings and oral hearings already scheduled will still take place if all parties to the procedure agree.
The DPMA points out that forms for self-information – also on the state of health – can be downloaded from the DPMA website in advance and that you should bring them with you already filled in; the DPMA provides a link on this form.
European Patent Office (EPO)
The EPO will waive oral proceedings in opposition proceedings because of Corona, and these will be suspended initially until 31 December 2020. However, if these proceedings are confirmed as video conferencing, they will take place as such.
Oral hearings in examination proceedings will also be held as video conferences, which has already proved successful in the first Corona Lockdown.
The EPO remains open in all other respects; trade mark and design applications will continue to be accepted and processed as normally as possible in the current situation.
The EPO also draws attention to the remedies available in the event of possible failure to observe deadlines, in particular in the event of disruption of service or transmission of mail with effect for the seat or residence. In particular, you can invoke Rule 134 EPC and Rule 82quater.1 PCT. Please feel free to contact us if you are unsure about this.
Incidentally, the EPO currently identifies three risk areas among the EPO domicile states: Germany, the Netherlands and Austria.
WIPO
WIPO stresses that general operation will be maintained, but strongly recommends that only electronic communications be used. This has also been extended for some time, especially in the first Corona Lockdown. Due to the reduction of scanning processes at the International Bureau, all PCT users should communicate with the International Bureau exclusively by electronic means, WIPO wishes to be able to do so, preferably via ePCT.
BGH, ECJ and CFI
Also the courts – as things stand today – keep the business going. Although all guided tours and negotiation visits for groups of visitors to the German Federal Court of Justice have been suspended until further notice, the public nature of negotiations is not affected by this.
It should be noted that the BGH already introduced a comprehensive hygiene concept in the first Corona Lockdown, which is still valid today. De facto, therefore, only a small number of participants in negotiations will be able to be admitted with the known rules on spacing, so you must also register in advance with the visitor service. A separate registration is required for each interested listener.
ECJ and CFI
The situation is similar for the European Courts. As things stand today, all hearings – including oral hearings – continue to take place both before the Court of Justice and the EU courts, although this will depend on the decisions of national authorities to combat the spread of the virus.
If it is impossible for a party to go to Luxembourg, it may, under certain conditions, be allowed to take part in the hearing by video conference.
In addition, a certificate of summons to the hearing before the Court of First Instance may be issued to the parties' representatives on request in order to facilitate travel to Luxembourg.
Do you want to protect or defend your IP rights?
Our lawyers will be happy to advise you. Please contact us if you are interested – we look forward to your call!
Sources: 
Covid Informationen der IP Ämter und Gerichte
Image:
https://pixabay.com/de/photos/holzsteg-pier-geschlossen-barrikade-5032275/