In 2015, the number of confiscations by Chinese customs authority were on a flight of fancy. A striking feature of the statistics is that more and more brand owners give active instructions to chinese customs in order to minimize the number of illegal imports.
During 2014, approximately 98 percent of nearly all seizures were not initiated by the Chinese customs authority ago. Last year there were only about 65 percent. Instead, the tax collectors were working increasingly to direct by trademark owners. This could indicate an increased need for companies to cooperate with the customs in order to protect their products and brands and obtain as the enforcement of their rights.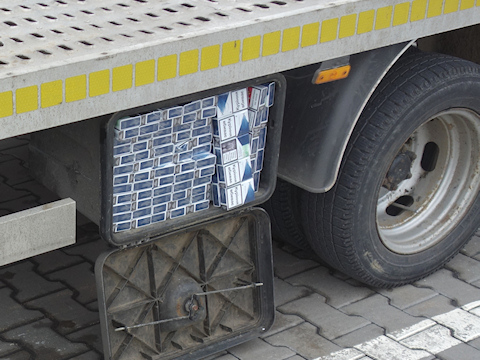 Among the confiscated consignments of last year, there were some 20,000 parcels. This corresponds to about 2.7 percent more than in 2014. With a share of around 84 percent, postal small packages were the majority of confiscated supplies in 2015. In addition to the mail, shipments by ship and cargo containers were the main means of transport for counterfeiters.
"Leader" of counterfeits in 2015 have been cosmetic products, tobacco, machinery, clothing and shoes. In this case nothing changed. In contrast, recorded food and beverages, other products of light industry and storage devices and other electrical equipment fell.
Generally shows the annual statistics of China Customs that -like in 2013- most seized counterfeit were destined for export and particularly the cross-border Internet trade poses problems to the Chinese authorities.
It is advisable particularly for Western manufacturers to cooperate with the Chinese customs to offer, for example, training and reporting concrete evidence of counterfeiting. If we had to give a forecast for the future, it can be assumed that the initiative will in future significantly more come from companies.
Do you need help concerning Product- or Trade Mark Piracy?
Then please do not hesitate to contact us. Our experts have solid knowledge about in infringement and enforcement of Intellectual Property. Request your call-back!


Sources: 
Text: Chinese Customs
Picture: German Customs / Zoll.de (Press Release)