The success of a good law firm stands or falls with their attorneys. We're glad to have capable, dedicated and reliable attorneys that makes us "stand" – not "fall". But do you know all of our attorneys? We enlighten you with profiles – and pictures:
Profile: Dr. Karl-Hermann Meyer-Dulheuer

Dipl. Chem. and Apothecary, Patent Attorney, European Patent Attorney,
European Trademark and Design Attorney
Dr. K.-H. Meyer-Dulheuer advises you on every aspect of industrial property rights. He focuses on nullity proceedings as well as on patent and brand infringement proceedings with european and international contexts.
Profile: Dr. Tim Meyer-Dulheuer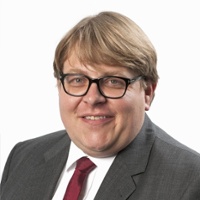 Dipl.-Ing. (Chem.), Patent Attorney, European Trademark and Design Attorney
Dr. Tim Meyer-Dulheuer provides support in a variety of technical fields such as organic and inorganic chemistry, process technology, polymer chemistry and bio-chemistry. He takes action in all proceedings concerning the copyright of designs or brands. Furthermore he advises you on employee inventions and on research and development agreements.
The World Trademark Review suggests Dr. Meyer-Dulheuer as an expert for international brand and trademark matters. He is also listed as a leading professional for international patent law in the 2015 release of the IAM Patent 1000.
What you need to know about us and our attorneys
Our patent attorneys come from several countries and are specialized in a wide variety of law and technical fields. Therefore we can fall back on lots of different know hows and can provide you with a lawyer in every discipline you might need.
We have the resources to advise you on every individual problem concerning property rights and to represent you at court with a lawyer who knows what you are talking about. Some of the fields our lawyers are grounded in are Chemistry, Biology or Software / IT.
Additionally, our lawyers are licensed to represent you at every German court.