We are delighted to announce that Dr. Meyer-Dulheuer & Partners LLP was announced as winner at the 2017 Corporate LiveWire – Global Awards in the category: IP Law Firm of the Year in Germany. Being featured as leading IP Law firm is a great honor to our attorneys and provides evidence of our expertise in Employees' Inventions, Trademark Law, Design Law and Trademark & Product Piracy.
Working in international property law can be difficult, but through our ability and expertise, we have developed a reputation for our IP know-how. We are recognized experts and experienced IP law attorneys who go sometimes an extra mile to ensure the best for our client's cases about patent- and trademark infringements.
"The CorporateLiveWire winners have proven to be of high caliber, showing a strong motivation to achieve fantastic results within their sector. We look forward to working with them throughout 2017."(Quote: Jake Powers, Director of the 2017 Global Awards Guide)
CorporateLiveWire Legal award honours global law firms and IP law firms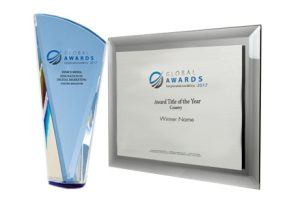 The CorporateLiveWire Legal awards honour and celebrate achievements within the Global Law community. Their team of judges take into consideration the expertise and specialisation of the individuals within the team, the client portfolio and the experience gained from representing these clients, as well as any recent notable achievements or cases. All the winners of the CorporateLiveWire Legal award are formally announced now in a special awards winner guide that was published 3th September 2017.
"In addition to our usual focus on businesses and entrepreneurial winners, we have also increased our focus on the best legal minds throughout the world….
However, reputation and prestige is not an integral part of our judging criteria and as such we have equally included some remarkable firms and individuals who have achieved phenomenal results in their industry or sector despite lacking a certain international renown. "(Quote: James Drakeford, Editor in Chief of the 2017 Global Awards Guide)
About Dr. Meyer-Dulheuer & Partners LLP
Dr. Meyer-Dulheuer & Partners LLP is a Patent- and Law Firm located in Frankfurt am Main (Germany). We can help you in all matters concerning Patent Law, Utility Model Law, Employees' Inventions, Trademark Law, Design Law and Trademark & Product Piracy. In 2017 we have already been awarded for patent- und trademark law and intellectual property:
Do you need a patent attorney to defend your trademark or design against potential infringement?
Our attorneys are experienced in all areas of intellectual property and can help you wherever you need a professional. Contact us now to recieve a non-binding call-back from our attorneys.

Source: