FRANKFURT AM MAIN, November 2016 | From 19 December 2016 on Patent Attorneys and Attorneys at Law Dr. Meyer-Dulheuer & Partners LLP are moving into new and inspiring surroundings at the newly built "St Martin Tower" just a few hundreds meter away, to St Martin Tower, 60490 Frankfurt am Main.
Just before the end of 2016 Dr. Meyer-Dulheuer & Partners LLP changes its heardquarter location to St Martin Tower in Frankfurt am Main, Germany. The new offices offer a total of 554 m² of working space, providing not only a contemporary work, an even better connection and also a significant increase in flexibility for the entire law firm. Despite the move, only the address will change in the future.

The St Martin Tower is halfway between the motorway and the city center. Hardly any address in Frankfurt can be reached so quickly and smoothly. There are also tram and bus stops right outside the door.  For the clients, only the postal address changes – the other contact data (telephone, fax, e-mail) do not change.
"We are very happy about the move. The new offices offer even better possibilities for expansion. At the new location, we welcome our clients in large and light-flooded rooms. Also the many services such as the restaurant with lush outdoor area and the in-house daycare are great additions for the whole team. Our clients have their own parking spaces – this saves time and nerves.", said Patent Attorney and Partner Dr. Tim Meyer-Dulheuer.
The patent and attorneys' office will look forward to your visit to the new premises from 19.12.2016!
About St Martin Tower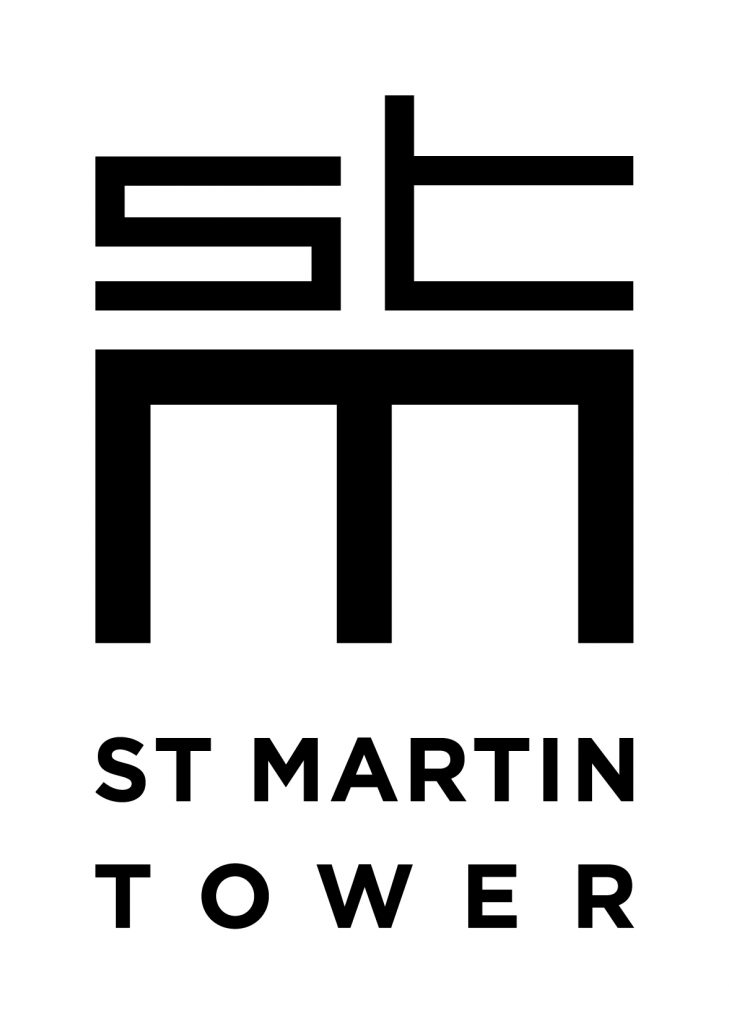 The St Martin Tower is a 2015 completed, innovative high-rise complex in the west of Frankfurt am Main. On a total of 26,000 m² and 18 floors, up to three separate rental units with a rental area of almost 1,000 m² can be arranged for each storey.
The very high percentage of day-to-day office space in Frankfurt guarantees an unrivaled space efficiency and maximum utilization and furnishing flexibility. After the innovative, resource-conserving office building in the west of Frankfurt was already pre-certified with a DGNB certificate in silver, a double prize was awarded in November 2016 with the ICONIC Award 2016 and the German Design Award.
The St Martin Tower offers a modern gastronomic experience and an integrated café bar with over 600 m² as well as office catering. It offers child-friendly full-day or part-time care for up to 36 children aged between 6 months and 6 years Playgrounds over 400 m².
Building Owner: Immo Hansa Beteiligungsges. mbH
St Martin Tower
60490 Frankfurt am Main
Architecture: msm meyer schmitz-morkramer
About Dr. Meyer-Dulheuer & Partners LLP
Dr. Meyer-Dulheuer & Partners LLP is a Patent- and Law Firm located in Frankfurt am Main (Germany). We can help you in all matters concerning Patent Law, Utility Model Law, Employees' Inventions, Trademark Law, Design Law and Trademark & Product Piracy. No matter if you're a single applicant or a large-scale enterprise – we will do our best to protect your Intellectual Property. In Germany, Europe and all across the world.
Contact NEW:
Dr. Meyer-Dulheuer & Partners LLP
St. Martin Tower
D-60490 Frankfurt am Main
Tel: +49 (0) 69 / 606 278-0
Fax: +49 (0) 69 / 606 278-199
E-Mail: [email protected]
Web: www.Legal-Patent.com
Contact OLD:
Dr. Meyer-Dulheuer & Partners LLP
Franklinstr. 46-48
D-60486 Frankfurt am Main
Tel: +49 (0) 69 / 606 278-0
Fax: +49 (0) 69 / 606 278-199
E-Mail: [email protected]
Web: www.Legal-Patent.com
Press Contact:
Mr. Tobias Roth
Tel.: +49 (0) 69 / 348 757 -130
Fax.: +49 (0) 69 / 348 757 -199
E-Mail: [email protected]