Rejected licensing agreements were the focus of years of dispute between IBM and Discount Portal Groupon. On Friday, Groupon was taken in front of a U. S. Court sentenced to high payment for patent infringement. The patent dispute also sheds new light on the old question: to whom does the Internet belong?
Groupon denied licensing agreement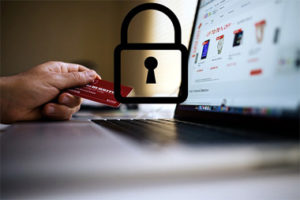 Claimant International Business Machines Corporation ("IBM") filed a patent infringement suit against Groupon, Inc. "("Groupon"). IBM accused the defendant of having built its business model by using several IBM patents. Despite repeated attempts by IBM to negotiate, Groupon has refused to enter into licensing agreements with IBM.
Groupon operates local online retail marketplaces, which primarily offer discounts on goods and services via the website www.groupon.com and also use Groupon mobile applications to draw the attention of consumers to participating retailers.
License battle for patents in e-commerce
IBM alleged that Groupon infringed e-commerce patents previously licensed to other technology giants such as Amazon, Facebook, Google and Twitter. Groupon, in turn, argued that IBM overestimates the scope of protection covered by the disputed patents. Because at the heart of the debate are the basic building blocks of the World Wide Web.
In particular, the essential, permanent and fast connection between client and server in e-commerce is at stake. One of IBM's contentious patents describes techniques for obtaining government information and a new method for recursively embedding status information in communication between clients and servers. This includes program modules that modify the hypertext – better known as HTML (Hypertext Markup Language, the text-based markup language for structuring).
In another contentious patent, IBM refers to the invention of so-called single sign-on technology, which is the basis for all authentication processes on user accounts on the Internet.
Licensing agreements can be the silver bullet
Since November 2011, IBM has claimed to have sought licensing agreements with the rapidly growing online marketplace operator Groupon, which it rejected. A similar lawsuit between IBM and The Priceline Group came to an end last year. IBM also filed a patent infringement suit against Priceline for the same four patents that IBM also refers to in the proceedings against Groupon. In the judgement of September 2017, IBM was partially victorious, but not on all patents. In December 2017, IBM finally announced that it had reached an agreement and a confidential settlement of the patent dispute between IBM and Priceline before the United States District Court for Delaware. Probably, the parties receive mutual patent licenses for the global patent portfolio of the respective company, using a patent cross-licensing modell.
The District Court of Delaware has now ruled on patent infringement and committed Groupon to pay $83 million to IBM. Considerations about the amount of the payment included the high development costs claimed by IBM on the one hand, but also the license revenues lost for years on the other. Whether this payment will ultimately be made remains to be seen. Because Groupon has already announced to consider an appeal.
Are you interested in patent protection and licensing agreements?
Please take your chance and contact us. Our lawyers are experienced in trademark and patent law, national and international law.


Sources:
Case 16-cv-00122-LPS: IBM versus Groupon
Picture: